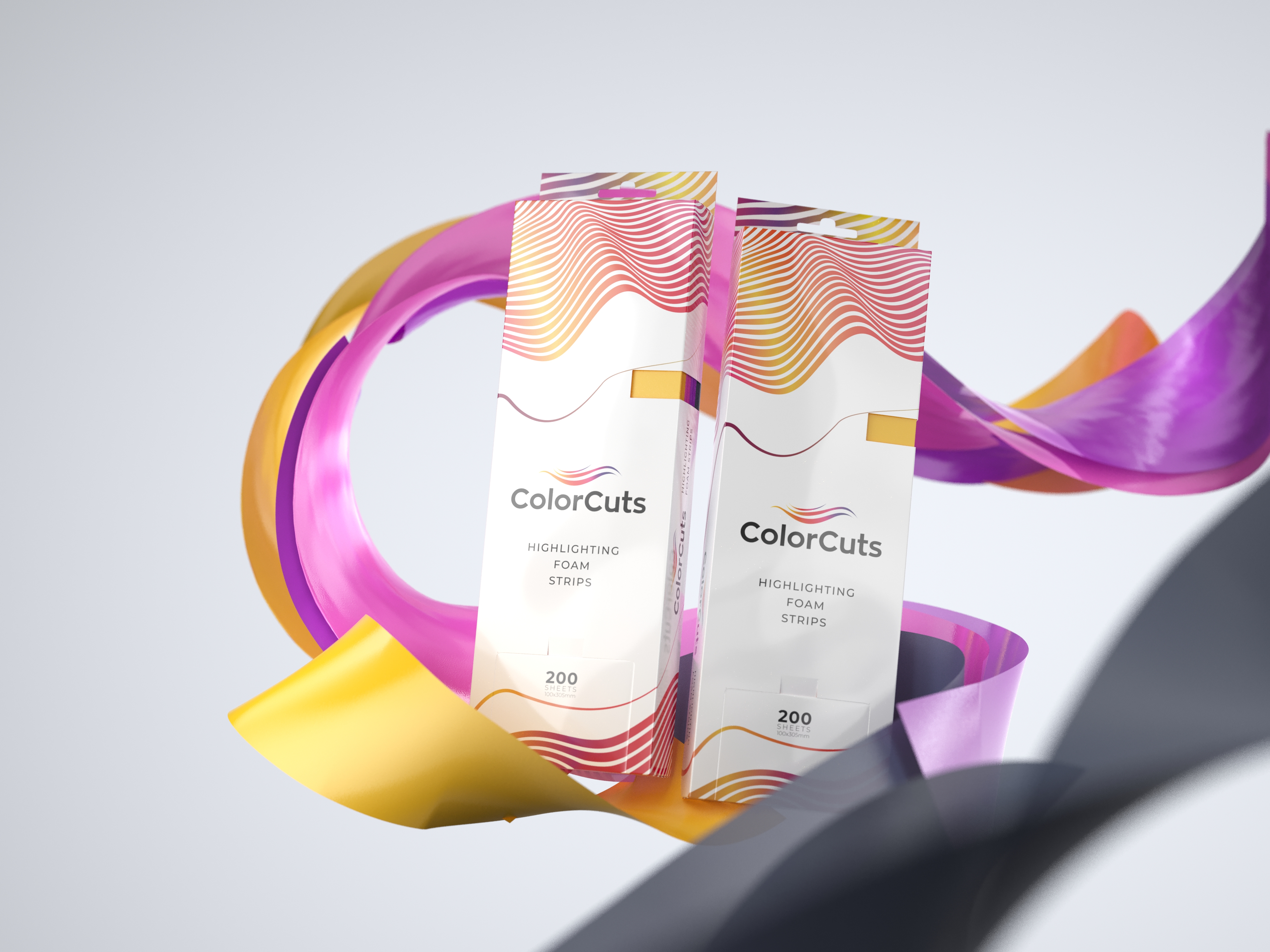 Highlighting Foam Strips – the new thermal colouring foam wraps for your hair salon!
Modern hairdressing salons should keep up with trends and keep improving their workflow. Highlighting Foam Strips by ColorCuts are a top-quality product to help your salon attract new clients. Multi-layered colouring procedure is more enjoyable with colourful foam strips on your head than the impractical and rustling aluminium foil.
The eco-friendly ColorCuts strips make your clients feel pampered and special. It's an innovation in the hairstyling world, dedicated to all colouring techniques. They don't slip off the hair and facilitate the application from the roots. This modern solution is so easy to use. Simply place the strip under the section of hair, fold it in half and the halves will stick to each other and won't slip off the hair.
Highlighting, ombre, sombre… all in half the time!
Highlighting Foam Strips come in a handy box and can cut colouring time by up to half. This can help attract new clients and perform more spectacular procedures in a day. ColorCuts strips are reusable. After use, simply wash and reuse them! You get 200 multi-coloured strips that will stay with you for a long time. This practical and effective product can be washed up to 3 times!
The strips are made of biodegradable recycled foam. Our planet is important, so this provides a solution for anyone who doesn't want to litter the environment. The unique foam wraps can upgrade the prestige of your hair salon. This useful gadget makes the colouring procedure more enjoyable. They make applying multiple colours easier and quicker and every hairdresser knows how problematic and time-consuming task it is.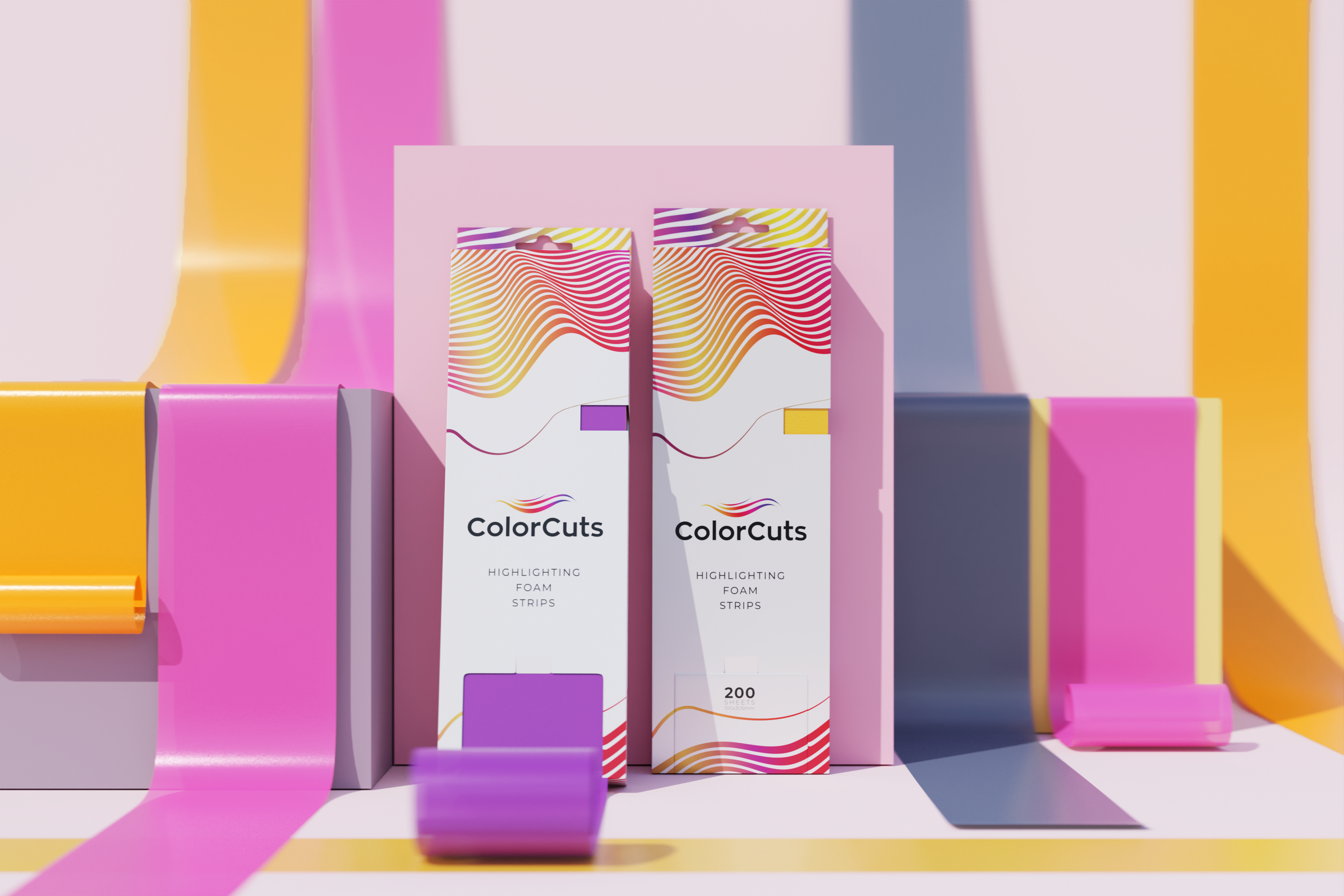 Forget aluminium foil. The foam wraps ensure the hair can breathe and is safe from thermal damage. Bleaches and hair dyes react with aluminium resulting in burnt and dry hair. Highlighting Foam Strips ensure safe and comfortable colouring. These soft and flexible foam wraps are quickly adaptable. The gadget is eco-friendly and provides comfortable, professional and twice as fast colouring.
Why choose ColorCuts?
they are biodegradable and reusable,
they don't slip off the hair,
they get a strong grip in contact with hair dye,
they don't overheat the hair and maintain its optimal temperature,
they ensure heat isolation,
they are lightweight and flexible and don't rustle or crease,
the different colours allow you to distinguish the shades you are applying,
they are recyclable,
they provide an eco-friendly substitute for aluminium foil,
they are suitable for all hair lengths (100×305 mm).
Wyświetl ten post na Instagramie
Choose high-quality colouring strips. Streamline your salon workflow and save time on lengthy preparation and cutting the strips. ColorCuts can easily replace the impractical aluminium foil. The foam wraps are glue-free but get adhesive following contact with hair dye, so they are easy to apply and they stay on without any problems.
These practical and colouful strips deliver luxury to your hair salon. You can be 100% in control of the colouring procedure, allowing your clients to enjoy their spectacular effects. Learn more about the product: www.colorcuts.mt.
---