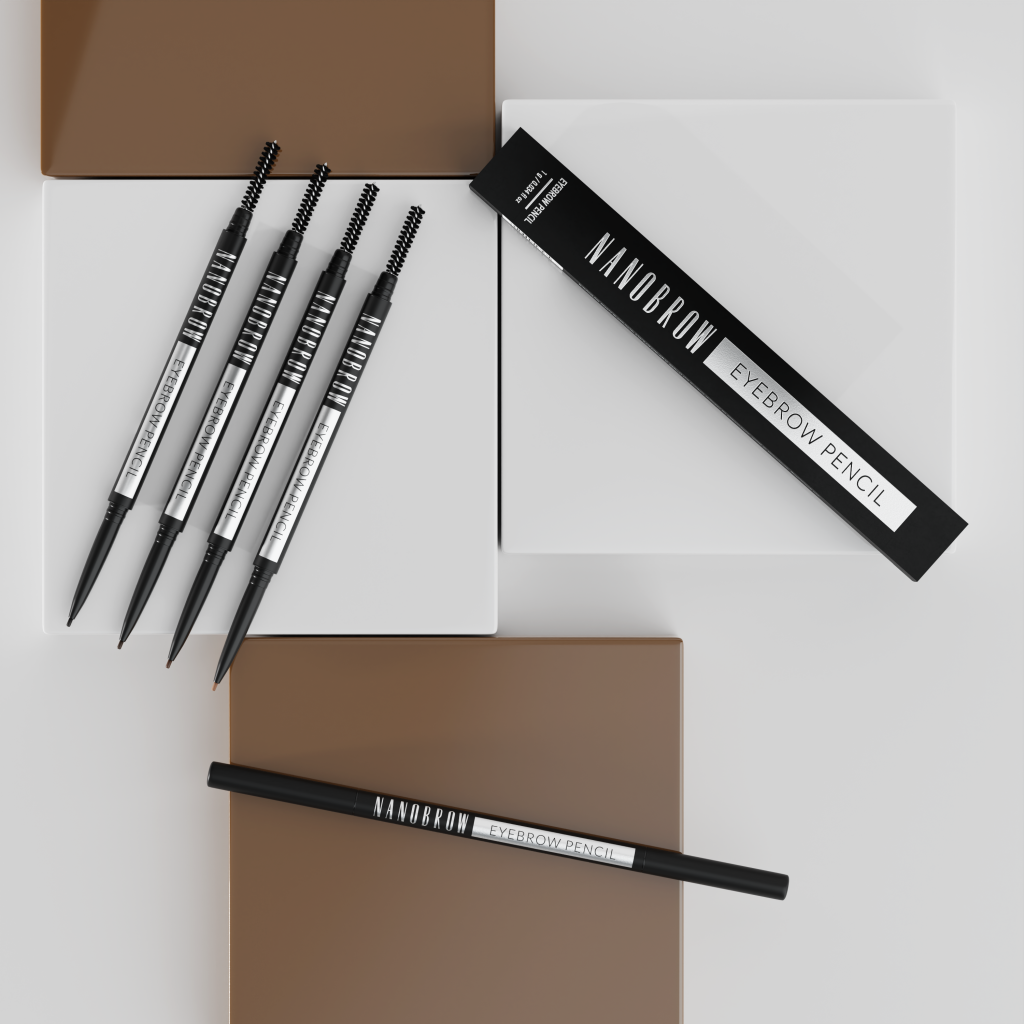 Nanobrow Eyebrow Pencil: Take Full Control Of Your Eyebrows
Ultra-thin, precise tip and perfection in every detail… Nanobrow Eyebrow Pencil ensures you have full control over your brows! Why should you choose this brow-styling pencil?
Nanobrow Eyebrow Pencil
It allows you to draw ultra-thin lines.
You can create the perfect makeup for any occasion.
It is easy to use and delivers long-wear effects.
Fills in your eyebrows with one of the natural shades.
Camouflages gaps.
Provides the effect of precisely defined eyebrows.
This brow pencil is simply irresistible. Remember that your makeup will never look perfect unless your eyebrows don't look spectacular. This professional and long-wear pencil allows you to create wonderful brow looks every day. The brow styling pencil with the right hardness and natural-looking shades defines your brows while adding shine. Nanobrow Eyebrow Pencil highlights every brow type, restoring the proper brow definition.
Nanobrow Eyebrow Pencil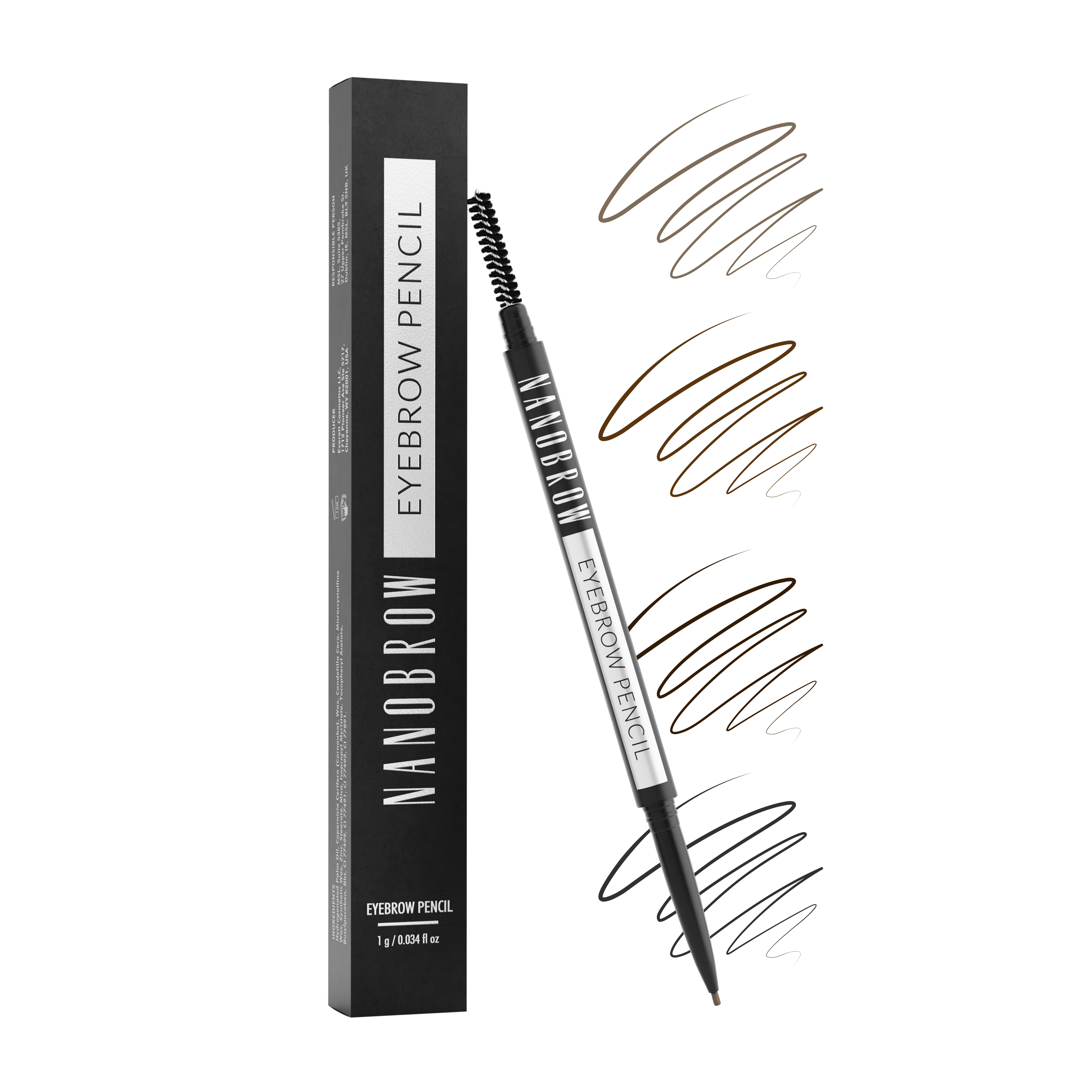 Product available in colors:
Define the perfect brow shape with Nanobrow
Nanobrow Eyebrow Pencil was created for every woman who wants to improve the look of her eyebrows without wasting any time. Nanobrow Eyebrow Pencil is perfect for the feathering method, filling in brows with color, and redefining the top and bottom brow lines. It lets you fill in any gaps or sparse areas. The tip of the right hardness draws ultra-thin lines mimicking real brow hairs to visually thicken brows.
The velvety formula camouflages all gaps and imperfections ensuring flawless makeup all day long. You don't have to worry about any touch-ups – they won't be necessary. This foolproof pencil delivers precise effects for the whole day.
Refined in every detail
Nanobrow Eyebrow Pencil is retractable, so there's no need to sharpen it. It's ready to use right away and the tip always has the right hardness and shape. Every time you slide it out of the case, it's immediately ready to make your daily brow makeup routine more enjoyable.
Choose the one that matches your features best and take full control of your brow styling. The refined formula is smudge-free and doesn't rub off during the day, ensuring perfection in every detail. This pencil is a beauty must-have for every woman who cares about spectacular brow definition.
The handy Nanobrow brow pencil
There is no faster way to achieve beautiful eyebrows. Your daily brow makeup can take just a moment and you can enjoy the results all day long. Nanobrow Eyebrow Pencil is valued by both regular users and professional makeup artists. It delivers precision and top quality on the beauty market.
You will love its consistency from the very first application! This convenient brow pencil ensures your eyebrows are perfectly-shaped and look flawless all day. Do your makeup exactly the way you like!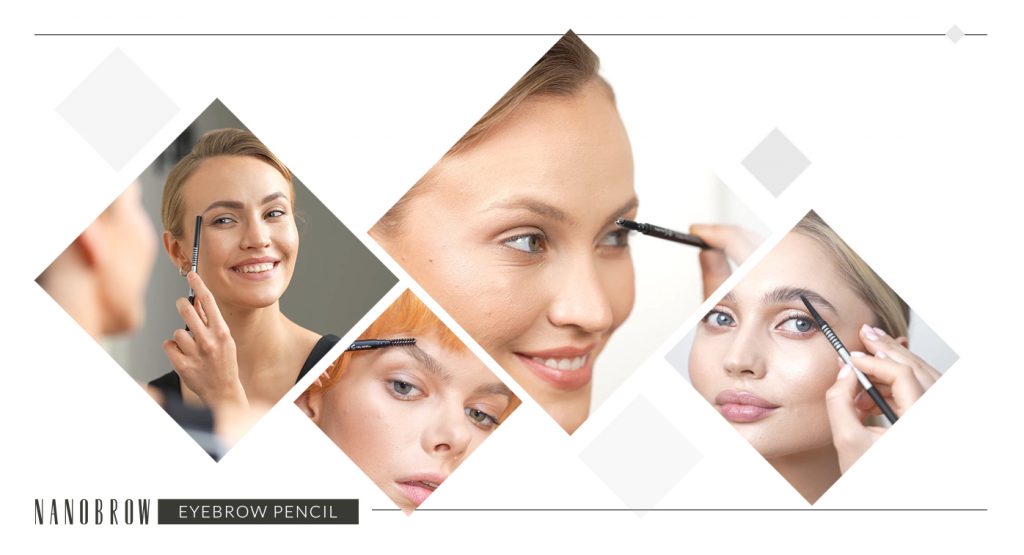 How to apply Nanobrow Eyebrow Pencil?
It's super easy. The precise, thin tip with a refined hardness can easily camouflage gaps and fill in your eyebrows with the color of your choice. Simply outline the entire brow, starting from the bottom brow line. Fill in the outlined shape with the pencil or another product of your choice from the Nanobrow range. The perfectly pigmented tip will make this task much easier.
Check out the Nanobrow blog for more info on how to fill in your brows eyebrows with a pencil. Order it today at www.nanobrow.us and bring out the true beauty of your eyebrows!