Is there a remedy for damaged, over-processed hair? We can hear lots of ideas but only a few of them turn out to really work. Keratin hair masks are on the leading edge. What's the secret? What do they do? Why is it good to use them? Which one to choose? Find all answers in our ranking.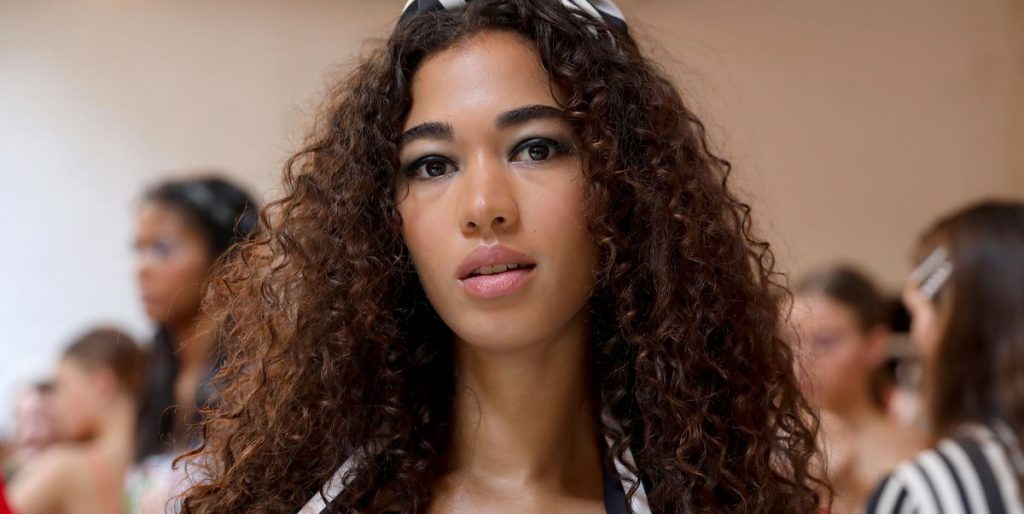 Hair is threatened by many damaging factors every day: blistering heat, hot styling tools, toxins in the air, pollution. It's no wonder, then, that so many people fight with the same beauty gripe these days. It's called hair damage.
What is damaged hair like?
Simply put, damaged hair is in a bad condition. Instead of looking resilient and stunning, it breaks off and looks bad. Dryness is its biggest problem and it makes hair straw-like, coarse and thin. Damage also appears through split ends, thinning, static flyaways or frizz.
Causes of damaged hair
Why does hair get brittle and dry? See the most common reasons why hair gets weaker:
frequent heat styling
setting the highest temperature while blow-drying
too frequent/incorrectly done coloring
tugging hair while detangling
not using suitable conditioning and protective products
Naturally, the condition of hair is also affected by deficiency of vitamins, such as vitamin A, and minerals, as well as things like chronic stress, unhealthy diet and lifestyle, and some health conditions.
How to strengthen damaged hair?
Suitable day-to-day care is a remedy for any hair problem. The key thing is matching products to the needs of our hair, which is clear with damaged hair: it needs and longs for keratin!
Keratin is a protein that builds human hair. The deficiency of this protein appears through breakage, brittleness and splitting. Therefore, we need to replenish it to fully repair the hair. Supplying it by applying a product rich in it is the easiest way, however, we must underline that the hydrolyzed form of keratin in a hair mask penetrates the hair deeply and produces the best effect. This is a real cure for damaged hair!
Roundup of the best keratin hair masks
Do all keratin masks work the same? Not at all! How do we know a mask is good then? From the reviews of course! You can analyze the list of ingredients and test different products but it's best to go for tried and trusted formulas. We share the best keratin hair masks that revitalize and fix damaged hair fast and do it better than many salon treatments.
Nanoil Keratin Hair Mask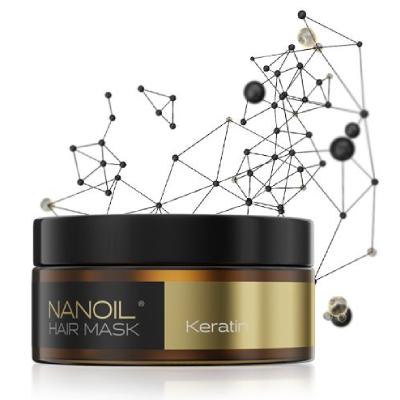 Nanoil keratin mask is definitely on top. This lightweight treatment holds simple ingredients and boasts high effectiveness. The effect of smoother hair and easier brushing come right after first use. The mask holds back frizzy strands and split ends. All this is possible thanks to two major components – hydrolyzed keratin and panthenol – and lightweight, easily-rinsed silicones which protect the hair and have a beautifying effect. You just need to apply Nanoil Mask on washed hair and rinse it after fifteen minutes to see the difference. Week by week, your hair will get more resilient, thicker and revived. It's the only keratin mask to work so quickly and so well. Thousands of women all over the world love it. Pro hairstylists recommend all products from the Nanoil Keratin line: shampoo, bi-phase conditioner and mask.
For more information visit – www.nanoil.us
Global Keratin Deep Conditioner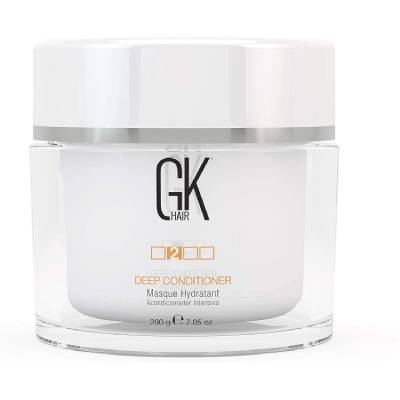 Global Keratin Deep Conditioner is another product that got our attention. It is designed for nourishing and smoothing, and can be used for steam treatment. Unfortunately, its price makes it unattainable for many people. The formula of this mask is based on the Juvenix complex: a blend of vitamins and peptides made for revitalizing, nourishing and moisturizing hair. Keratin is an additional ingredient which enables the repair of hair, and the formula contains some plant extracts too. Unlike Nanoil mask, this product doesn't have a simple formula so it may irritate sensitive scalp and harm fragile hair. The usage is very easy: apply the mask on damp hair, put on a cap, warm the head using a blow-dryer for 20-25 minutes and rinse it well.
Kérastase Résistance Masque Force Architecte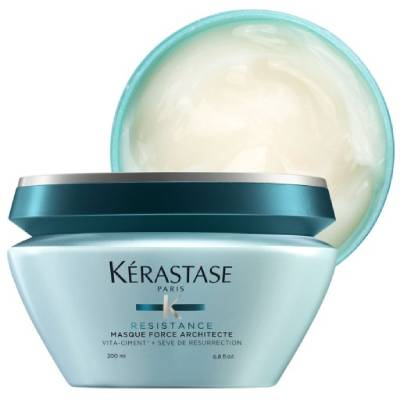 The ranking of top keratin masks must include a product from Kerastase, one of the most popular brands in hair salons. Kérastase Résistance Masque Force Architecte is meant for strengthening damaged and split hair, and it costs a lot. Many users say it's best mask, though. It contains pro-keratin, ceramides and a mysterious substance called Resurrection Sap: they all work to make weak hair stronger and fix damage. In turn, hair looks much better and is easier to detangle after a few uses. Easy use is another benefit because it allows us to revive hair at home (if we're not afraid of ruining the budget…). It's applied on washed hair, left in for 5 to 10 minutes and washed out.
Wella Sp Luxe Oil Keratin Protect Mask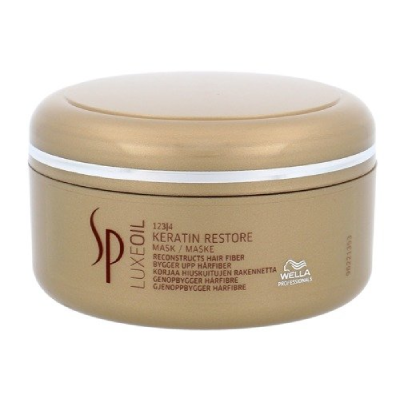 Speaking of top hair-salon owners' picks, it's time to present Wella Sp Luxe Oil Keratin Protect Mask. Liquid keratin is a main ingredient in this hair-repairing formula so it makes hair soft, resilient and lovely-looking again, and protects it against future damage. The mask brings many benefits because the formula combines keratin with natural oils. The oils shield the hair and enhance the shine. Wella Sp Luxe Oil Keratin Protect Mask is one of the best keratin masks because it lasts long and you keep it in your hair for 3-10 minutes to see the effects. Still, you need to remember to rinse it well because overuse may weigh hair down. The mask smells very nice and lasts really long.
Schwarzkopf BlondMe Keratin Restore Bonding Mask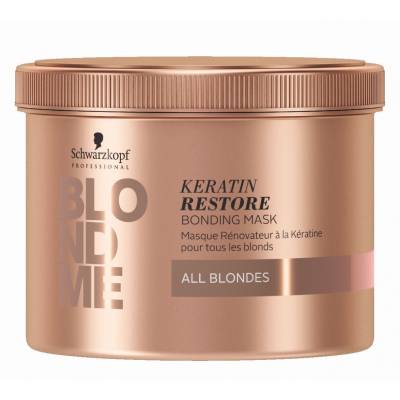 Another product is a great choice for color-treated hair, particularly for bleached hair. Schwarzkopf BlondMe Keratin Restore Bonding Mask is rich in keratin which rebuilds and strengthens hair from within. The formula additionally holds magnesium citrate which restores acid-base balance that has been upset because of hair dye. The substance also forms new bonds inside hair making it stronger and more resistant to damage. Hairstylists recommend to use it after salon procedures. If your hair isn't damaged because of chemical processing, then any keratin mask will do and it'll be less overburdening for your hair. Schwarzkopf BlondMe Keratin Restore Bonding Mask is used in a standard way: apply it on clean hair and rinse after a few minutes.
Keune Care Keratin Smooth Mask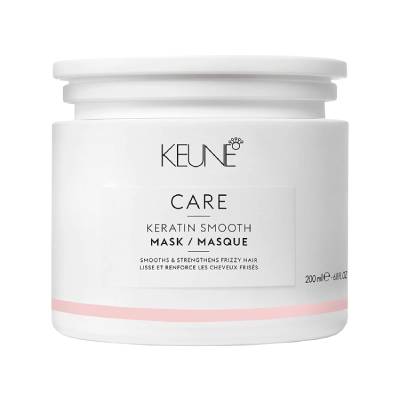 Last but not least, a smoothing mask rich in keratin from Keune. The most expensive mask in our roundup. It comes in a big jar and is really popular but this doesn't make up for the price. That's why we placed it in the last position. Keune Care Keratin Smooth Mask is made for damaged, dull, dry and frizzy hair. It includes keratin as well as panthenol and shea butter which prevents loss of water and revitalizes. Keratin in the mask has a repairing and strengthening effect while Quat Complex – typical of the Keune products – shields against heat styling damage. The application isn't complicated: apply the mask on washed and towel-dried hair, let it sit for just two minutes and rinse well.