Castor oil seems so simple but it is different from all other oils. 100% natural beauty-care multitasker. Discover all what Nanoil Castor Oil has to offer and see what benefits it is going to give you!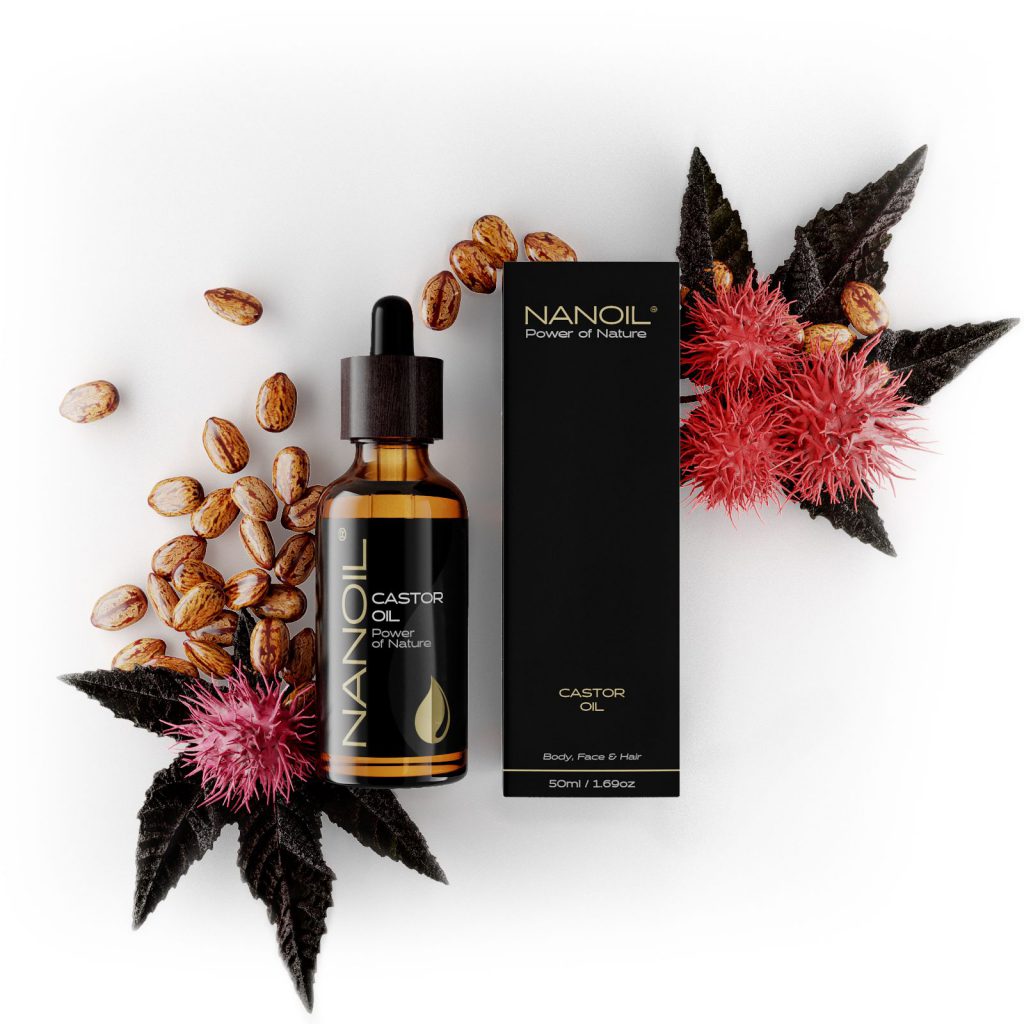 You must have heard that castor oil makes a wonderful hair enhancer, stimulating faster growth and inhibiting hair loss. Plus, it improves acne-prone skin and can be used for removing make-up. On top of that, it is said to strengthen the nails more than most conditioners, and thickens brows and lashes. This is all true but… not every castor oil works the same!
Nanoil Castor Oil is definitely the best castor bean oil you can purchase now. Its effectiveness is confirmed by hundreds of beauty experts and – above all else – thousands of happy women. You should totally try it in your beauty routine.
Nanoil Castor Oil
Castor oil by Nanoil is extracted using the traditional method, that is cold-pressing. It is extracted without the use of extreme temperatures and is not refined so it holds the maximum number of nutrients, including fatty acids, vitamins A+E, and minerals.
To make the most of powerful and all-natural castor bean oil, we should definitely consider Nanoil. This organic product has just one ingredient, which is certified castor oil with the Ecocert mark given to the top-quality natural products.
What makes Nanoil Castor Oil stand out?
The popularity of Nanoil Castor Oil is justified. It really stands out against other oils.
Top quality: it is cold-pressed, unrefined, 100% organic and certified, so it's the best oil to use.
Lightweightness: this oil isn't as thick as most castor oils so it neither weighs hair down nor congests the skin.
Multi-purposeness: you can use it in a variety of ways to enhance your hair, nails, eyelashes, eyebrows, skin on the body and face.
Another great thing about this oil is a lovely glass bottle with a dropper and black-and-gold etiquette. And that is why Nanoil Castor Oil is the best choice for people big on nice-looking cosmetics, but it also makes a perfect gift.
What does Nanoil Castor Oil do?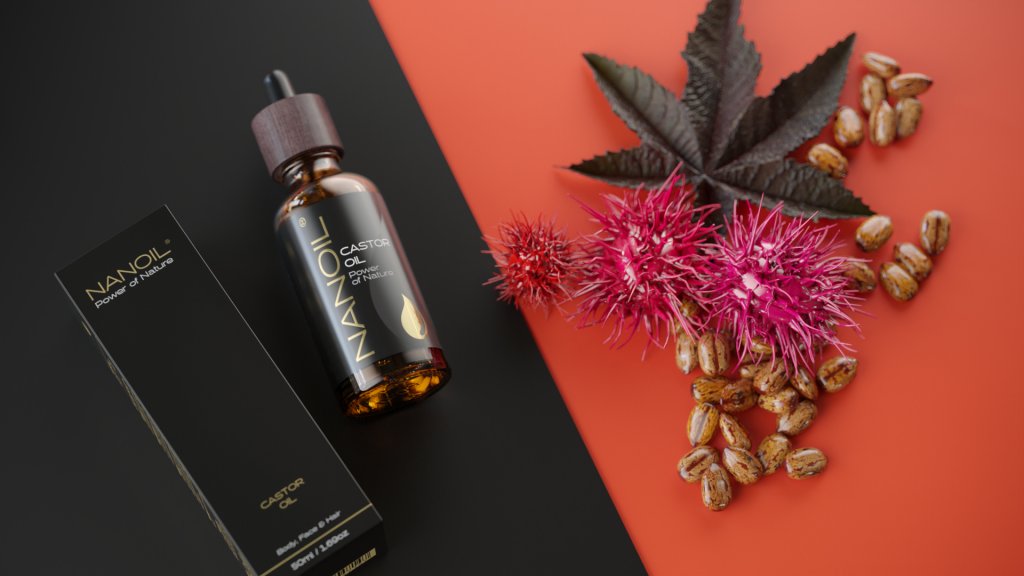 The great thing about this oil is that you can use it in plenty of ways, discovering new benefits and effects.
▶ HAIR BENEFITS
Nanoil Castor Oil improves the scalp functioning and strengthens hair follicles, keeping hair from falling out in excess and making it stronger and thicker. It's good to rub it into the scalp if you're struggling with hair loss or whenever you want to stimulate faster growth or minimize dandruff. Nanoil makes the scalp less oily, fights bacteria and deeply cleans the hair. Regular application may darken the hair shade but the oil mostly focuses on bringing lovely, healthy shine and resilience.
▶ ENHANCEMENT FOR LASHES AND BROWS
It has a similar effect on lashes and brows. Nanoil Castor Oil is a good natural substitute for a serum because regular and long-term use stimulates faster growth, thickens, darkens, extends and adds volume to lashes. It makes both brows and lashes look nicer and fuller.
▶ EFFECT ON FACE SKIN
This is also a good choice for enhancing the complexion. Nanoil is a good base for oil cleansing method blend because it has antibacterial properties, but it is also incredible when used solo. Try it on acne or oily skin because regular application helps reduce oiliness and soothes blemishes faster.
▶ BENEFITS FOR NAILS
Nanoil Castor Oil makes a perfect nail conditioner too. It works best on weak, brittle, dull nails that tend to split. It does not only strengthen, repair or harden the plate but also makes the nails shiny and smooth again.
Try other oils from Nanoil!
If today's post's hero doesn't seem to convince you or you're seeking something else, try one of the other five natural oils launched by Nanoil. Apart from castor oil, the offer includes:
Nanoil Argan Oil, that is natural argan oil.
Nanoil Sweet Almond Oil, that is natural almond oil.
Nanoil Avocado Oil, that is natural avocado oil.
Nanoil Macadamia Oil, that is natural macadamia nut oil.
Nanoil Jojoba Oil, that is natural jojoba oil.
Enter the official website – nanoil.us