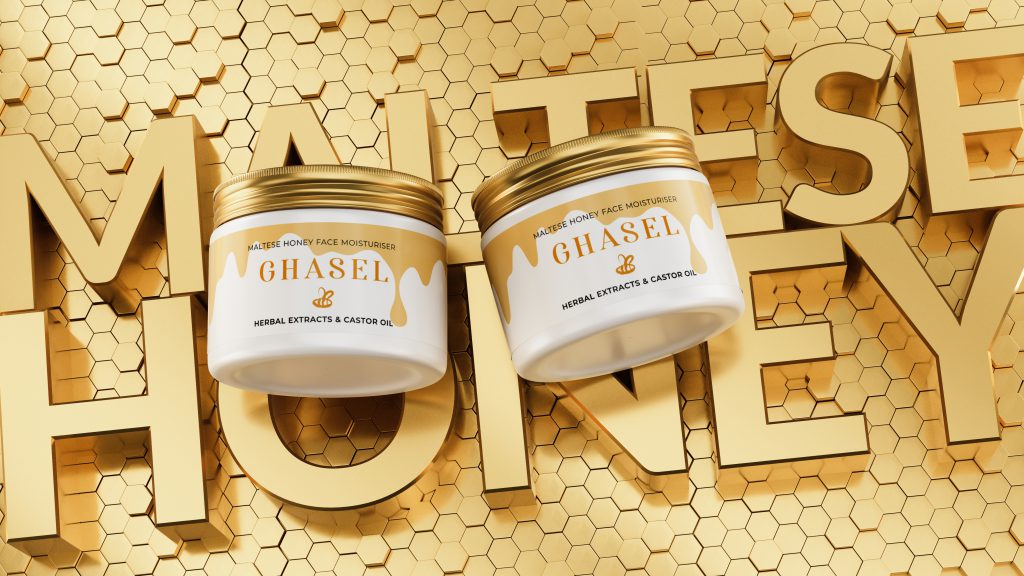 Your Skin Deserves The Best – Choose GHASEL Face Moisturizer!
Your skin deserves the best, which is why GHASEL has combined the best ingredients – Maltese honey, shea butter and various active ingredients to create the ultimate moisturising face cream. It delivers 24-hour hydration and has powerful anti-aging properties.
The luxurious Maltese face cream is a blend of antioxidant ingredients that leave your skin smooth and nourished. The moisturizing properties of the honey ensure a youthful and radiant appearance and combat the signs of aging.
Intense 24-hour hydration
Honey Face Moisturiser helps restore the skin's natural balance. It provides intense long-lasting hydration. Vitamins deliver suppleness and radiance to tired skin. A combination of carefully-selected ingredients helps reduce wrinkles.
The creamy texture of the moisturiser delivers instant relief to dull skin. Its anti-aging formula is quickly absorbed and smooths the face like a breath of fresh air. You can notice the difference from the first use and you'll quickly fall in love with this Maltese cosmetic. Daily use, morning and evening, ensures your skin can defend itself against the harmful effects of free radicals, responsible for skin aging.
Daily skin care routine with Maltese Honey Face Moisturiser
The formula, based on pure Maltese honey, regenerates and nourishes the deepest layers of the skin. Vitamins provide even skin tone and radiance while preventing the aging process.
Caffeine improves blood circulation, boosting freshness and radiance to your skin after waking up. It eliminates bags under eyes and signs of fatigue. Sage and green tea extracts protect the skin from moisture loss, reduce bacteria causing blemishes and imperfections and minimise pores, preventing inflammation.
Maltese Honey Face Moisturiser – a face cream perfect for everyone, regardless of age! Antioxidants and shea butter provide moisturised and smooth skin for longer, while plant extracts boost natural radiance and beauty. The antibacterial and anti-inflammatory castor oil is important for skin regeneration. The unique anti-aging properties soothe irritation, even skin tone and restore optimal hydration levels, which is the basis of skin care.
Long-lasting soothing from GHASEL
By choosing GHASEL Face Moisturiser, you can be sure you're getting a top-of-the-line cosmetic. The soothing properties of Maltese honey revitalize damaged skin cells, leaving the skin softer, firmer and full of health after each use.
Refreshment, hydration and the power of anti-aging ingredients are all you need to maintain a radiant complexion. High protection from radicals and moisture loss – this is what Maltese Honey Face Moisturiser is all about and its results have been trusted by thousands of users around the world.
Apply a bit of the moisturiser on the cleansed skin of your face and neck. Massage until absorbed and repeat morning and evening.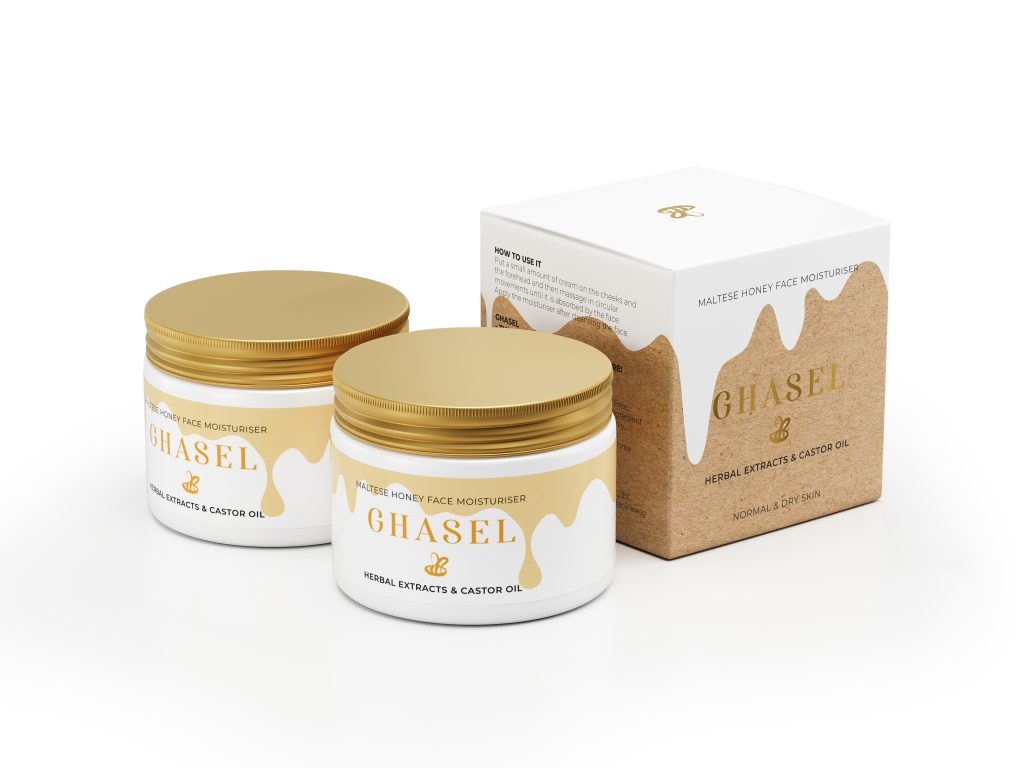 Go for the Maltese bestseller to quickly provide your complexion with a powerful dose of energy. Learn more about the product: www.ghasel.mt.
---