Eyebrow pomade is an increasingly popular product for eyebrow styling. The pomade lets you create both subtle and bolder looks. The effects are very long-lasting. Discover the key to perfectly sculpted eyebrows – Nanobrow Eyebrow Pomade.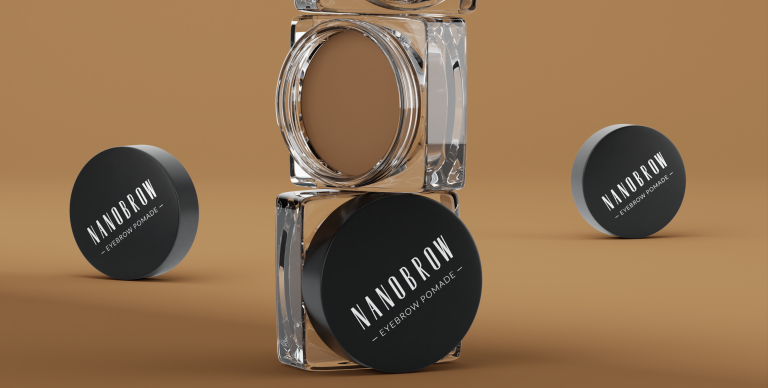 Your best eyebrow stylist
This unique product lets you create any brow look you dream of. You can easily achieve the eyebrow shape of your dreams, and the waterproof formula makes the cosmetic work in all conditions. The light formula coats each hair, adding incredible volume and beautiful color.
Nanobrow Eyebrow Pomade fills in the eyebrows with a subtle or bolder color. You can easily mimic individual hairs and camouflage sparse areas. This product gives you full control over the brow styling process. The silky formula doesn't weigh down brow hairs. Its easy application makes makeup a pleasure. No need to keep checking yourself in the mirror or do any touch-ups
Nanobrow Eyebrow Pomade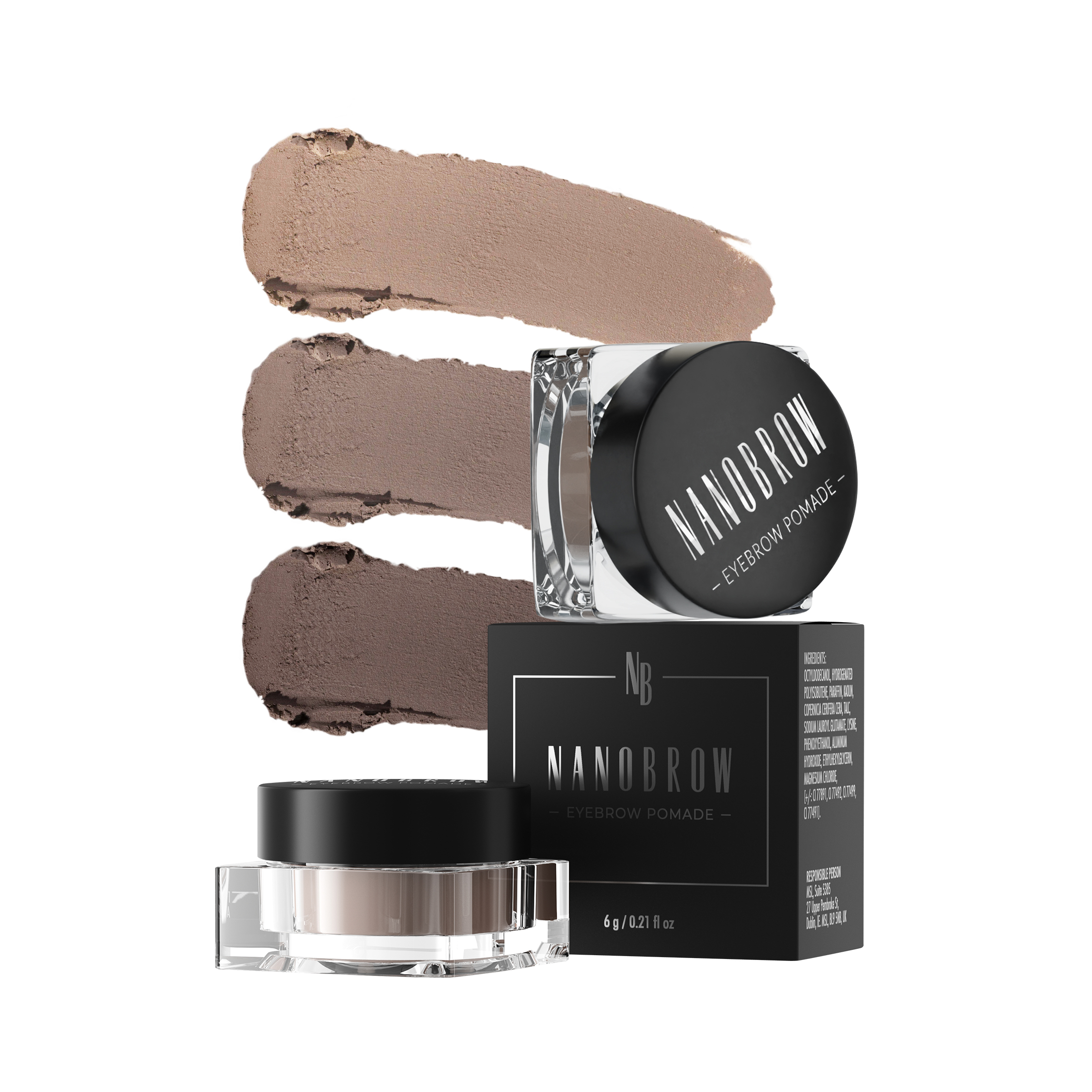 It's available in shades:
The best eyebrow pomade Nanobrow
You can forget about sparse and thin eyebrows once and for all. A new era of brow makeup has arrived! Nanobrow offers three refined shades of the pomade that deliver a long-wear and natural effect. Get the exact eyebrow makeup you want! Make your arches perfectly defined.
Are there sparse areas in your eyebrows? Are they too thin and not bold enough? Nanobrow Eyebrow Pomade can quickly change that! It helps redefine the shape of your eyebrows and make them full of natural shine, resilient and easier to style. Both owners of thick and thin eyebrows will love the effects!
Professional and silky formula
Does brow makeup using the pomade have to be difficult? No! After just a few uses you'll be a pro at eyebrow makeup. Its application is extremely easy and precise, delivering dreamlike and envy-inducing effects. Building gradual coverage is equally easy – you can achieve a perfect look in a flash!
Brow makeup doesn't have to be time-consuming and boring. You can easily become an expert in the brow game. Nanobrow offers a range of eyebrow styling and care products that you can combine to enjoy your beautiful brow makeup!
Easy application and pleasant formula
If you want your eyebrows to look beautiful all day long, you need a long-wear and precise product. That's why you should try out Nanobrow Eyebrow Pomade! With just a few steps, you can achieve perfectly defined arches.
How do you use it? Scoop a bit of the pomade onto a brush and outline your brows with thin strokes. Then gently fill in the arches with color. For a more subtle effect, you can brush out the excess pomade with a spoolie. And there you have it!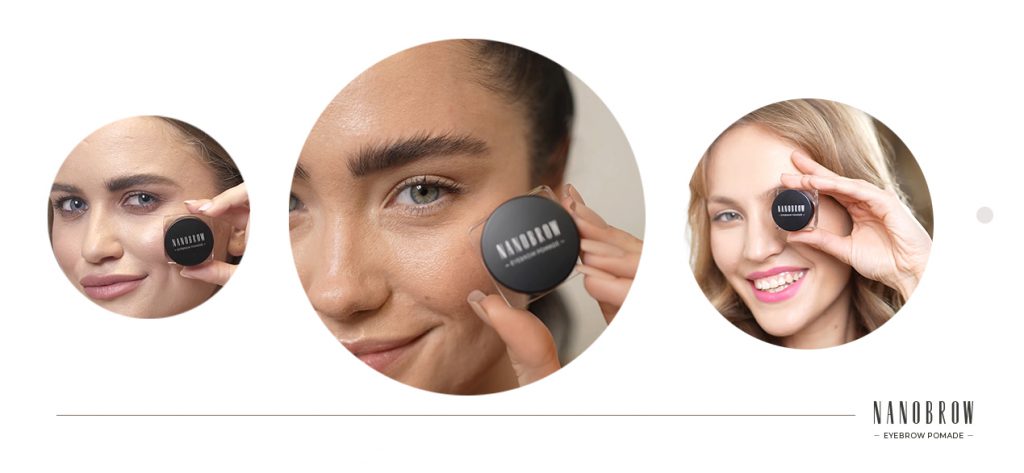 Nanobrow Eyebrow Pomade – reviews
The product has won the hearts of happy users around the world. It receives positive reviews and leads in popularity rankings. Here are some comments:
"This pomade is pure perfection! I never knew how to create the perfect outline of my arches and Nanobrow Eyebrow Pomade made it so easy! After just a few applications I've become my own best brow stylist!"
– Ewelina, 31
"My eyebrows are full and thick by nature, however, I struggle with sparse areas in some places. Nanobrow Eyebrow Pomade allows me to create realistic-looking individual hairs, leaving my eyebrows looking fuller. I recommend it to everyone!"
– Julia, 26
"This is a remedy for my thin and sparse eyebrows. They were always light and lacked definition. Since I started using Nanobrow pomade, I've achieved great results with minimal effort."
– Aga, 40