Naturally fuller, thicker and pampered eyebrows? Nanobrow Eyebrow Styling Soap works perfectly to tame unruly brow hairs while delivering the laminated brow effect. It's a guarantee of perfect eyebrows all day long!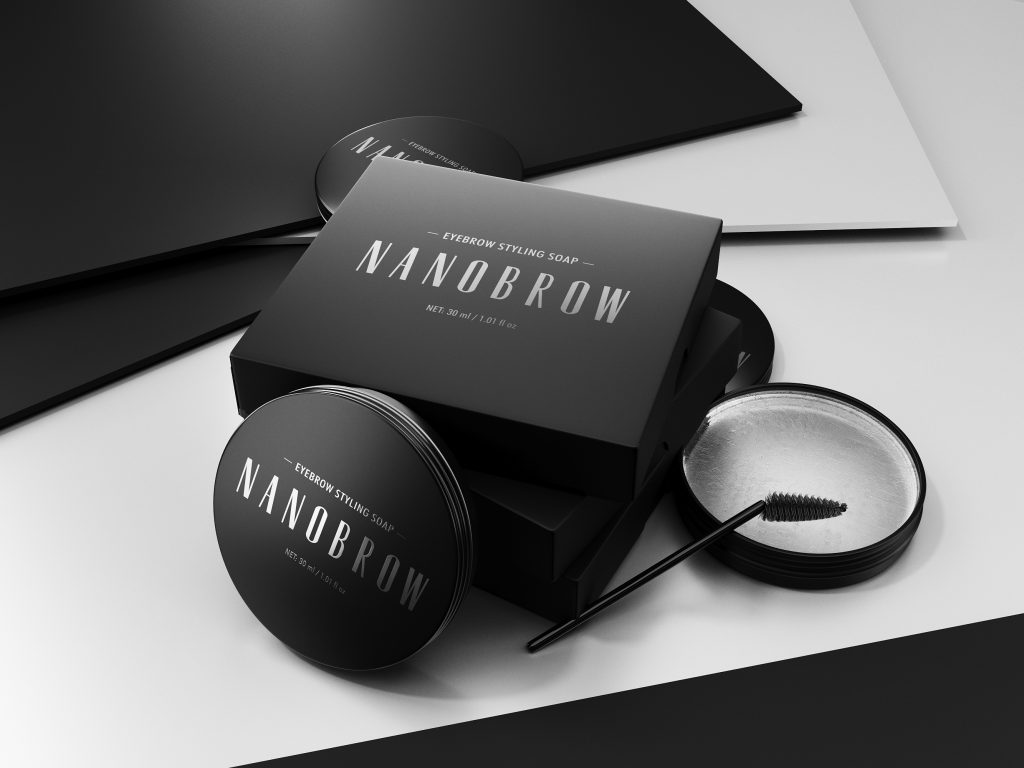 A full and beautifully defined eyebrow arch – this is what the soap brow trend is all about. This is the top trend of the last season, which is still gaining popularity. Nanobrow's clear gel-based soap highlights the natural beauty of your eyebrows.
Always perfect and defined arches
Nanobrow brow soap works without the use of water. You can apply it anywhere and it always delivers perfectly-sculpted arches. It is valued by both regular users and beauty professionals.
In one moment it tames, shapes and makes eyebrows look perfect all day long. It gives the 24-h laminated brow look! It's clump-free and doesn't leave a white residue. This handy beauty product is becoming more and more popular day by day.
Nanobrow Eyebrow Styling Soap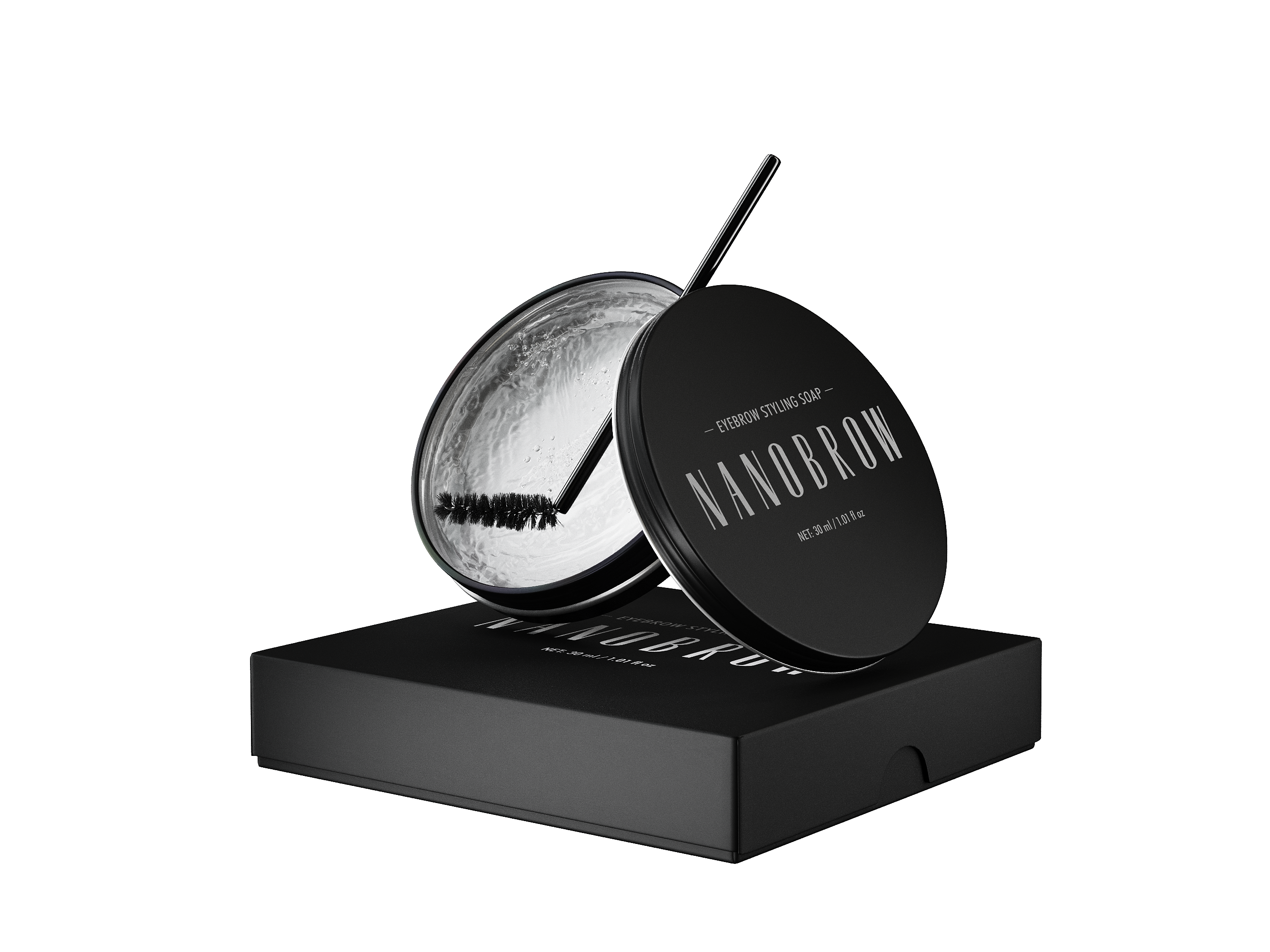 Bold and natural eyebrows with Styling Soap
Nanobrow Eyebrow Styling Soap ensures your brow hairs stay in place and maintain your desired shape throughout the day. It translates into perfectly highlighted arches for hours. It's sure to become your brow makeup essential from the very first use.
Voluminous and thick eyebrows add a youthful glow to the face. The ergonomic and handy spoolie reaches even the most hard-to-reach hairs. It's perfect for both thick and defined eyebrows and barely visible and sparse ones.
Achieve your desired eyebrow shape in a flash
Nanobrow Styling Soap allows you to style your eyebrows exactly the way you want. Not only can you create a natural and delicate look, but you can also emphasize your eyebrows more strongly for a bolder look. You can use it alone or as a base under tinted brow makeup products from the Nanobrow range.
The brow soap is recommended by professionals and regular shoppers and it's valued for its extremely easy application and strong hold without weighing down your brows. Its pleasant and lightweight formula ensures phenomenal results. This soap is ideal for anyone who wants to highlight their natural eyebrows.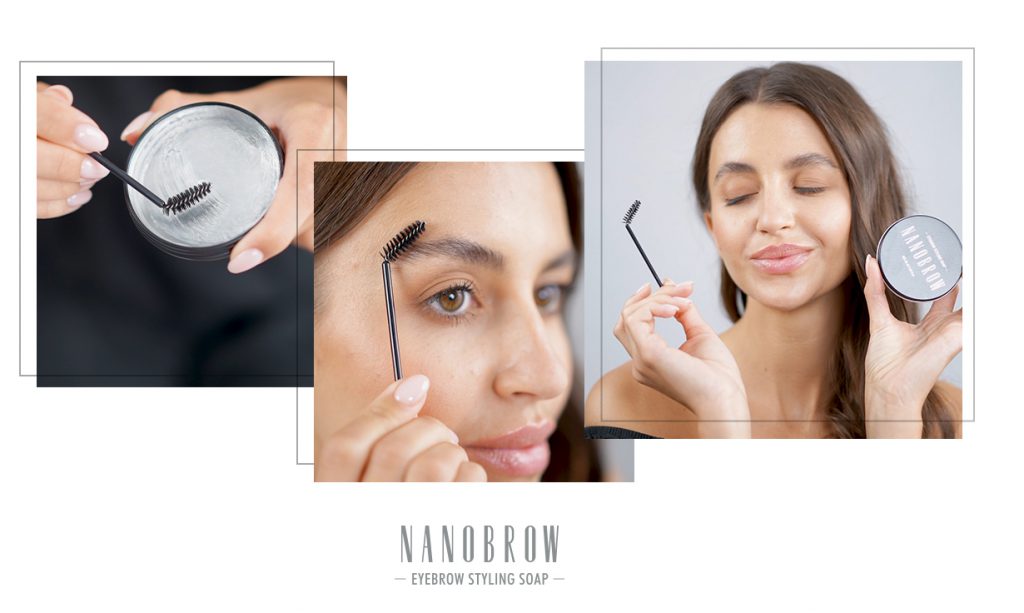 More beautiful, thicker and… simply gorgeous eyebrows
Nanobrow Eyebrow Styling Soap can make even the thinnest eyebrows seem fuller. And there's no need for touch-ups for hours! The soap perfectly tames the arches, keeping them in check all day long. Finally, your brows can look perfect even without makeup!
Fancy trying something completely different from a regular brow pencil, powders or pomade? Nanobrow Eyebrow Styling Soap is the best solution. You can quickly and effectively style your eyebrows and take full control over them.
Nanobrow Eyebrow Styling Soap:
no more sparse eyebrows, lacking definition
long-wear and waterproof formula,
light and gentle formula
easy application with the handy spoolie
la laminated brow effect for hours to come,
perfect as a base or an individual product,
always perfectly-shaped arches,
perfect eyebrows even without makeup.
Nanobrow Eyebrow Styling Soap is the perfect brow soap for you. In one moment you can boost the volume and add definition to your brows. Defined and tamed eyebrows all day long will make you always look perfect!