Do you want to rebuild your hair after spending hours on a tropical beach in the summer? GOSH Coconut Oil series will make you feel as if you were relaxing under a Coconut palm once again. This scent just captivates!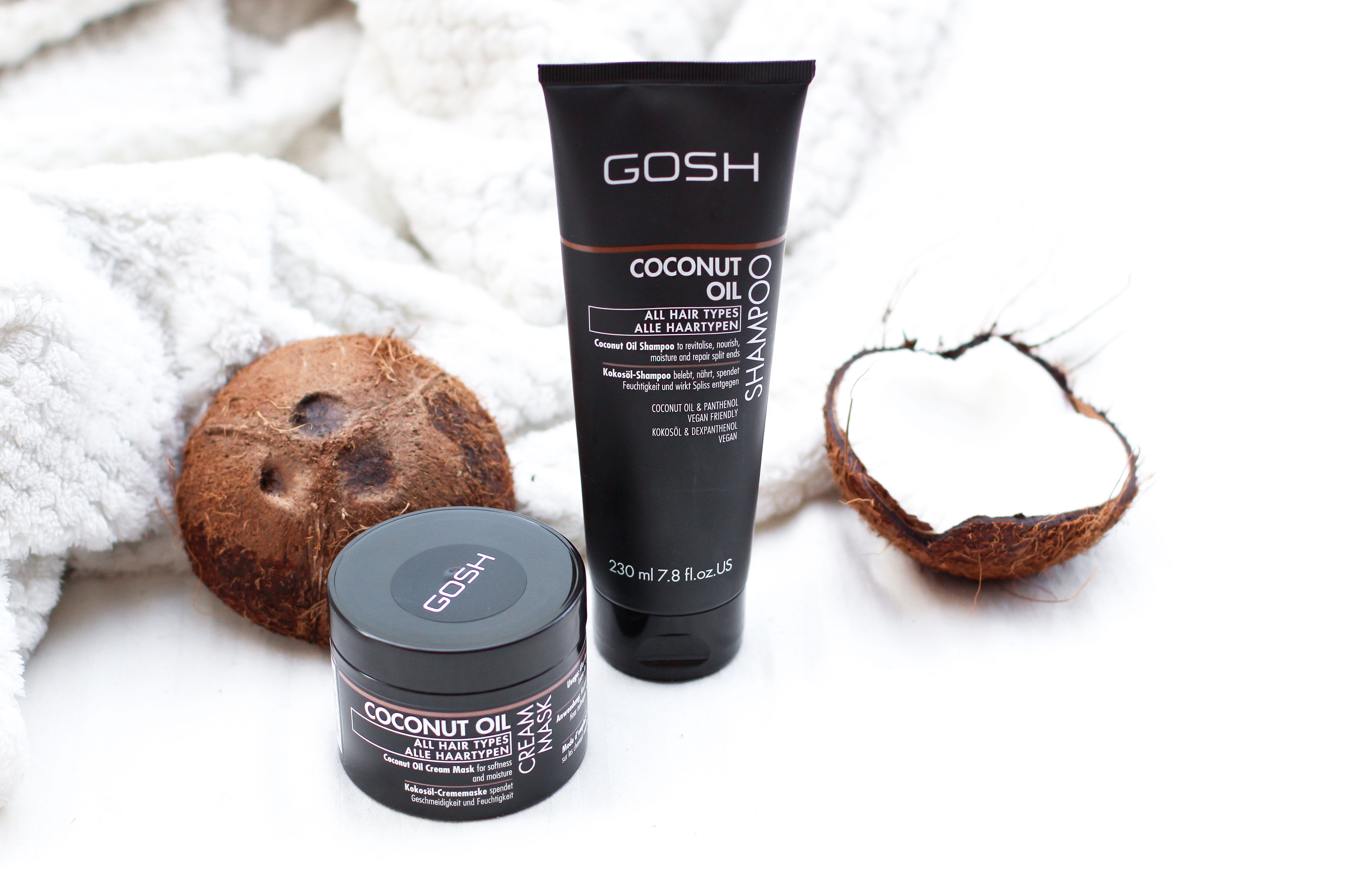 Blazing sun can be harmful. We all love lazy afternoons on a sunny beach but our hair might not share this enthusiasm. If we do not provide it with adequate protection, the solar radiation will accelerate the loss of moisture and aging processes. As a result, the hair becomes dull, weak and rough. How to restore health after the summertime madness?
GOSH COCONUT OIL hair care cosmetics
It is worth reaching for a series of hair care products enriched with natural Coconut oil, which will take care of the proper level of hair hydration and protection against damage. One of the solutions is Gosh Coconut Oil shampoo, a conditioner, a mask and a hair oil.
This time, the brand goes for universal formulas designed for all hair types. It does not matter whether our hair lacks shine or the sun has damaged it drastically –  Gosh Coconut Oil series will be your best choice.
Gosh Coconut Oil list of cosmetics:
a hair shampoo,
a hair conditioner,
a hair mask,
a hair oil.
All you need is to include a few simple steps in a daily hair care routine.
STEP 1. Hair cleansing. In order to cleanse your hair and scalp thoroughly, you will need Gosh Coconut Oil regenerating shampoo with softening properties. The paraben-free formula is scalp and hair friendly. Simply massage a small amount of the product into the hair and roots and rinse out with lukewarm water. In addition, hair ends protection guaranteed.
STEP 2. Hair nourishing. After shampooing, it is advisable to smooth it and provide proper protection – it's the time to use the Gosh Coconut Oil conditioner. Apart from the coconut oil content, the product is also enriched with shea butter, keratin, pro-vitamin B5. Apply it to towel-dried hair and leave in for 3-5 minutes. Your strands will be moisturised, nourished and strengthened.
STEP 3. Hair oiling. It often happens, that hair is still in need of an additional support. The Coconut oil from Gosh will make the strands softer, smoother and tamed. Its lightweight formula is easy to apply, it does not give the greasy-feeling but it provides protection and coats each hair with a coconut scent that lasts throughout the day.
STEP 4. In-depth hair regeneration. Once in a while, let's say every week, the hair will need a more intense treatment. Here comes the time to use the Gosh Coconut Oil mask, also made of coconut oil, shea butter, keratin and provitamin B5. This product is a lot more concentrated than a regular conditioner thus it is able to regenerate damage, moisturise deeply, strengthen, improve hair's condition and protect the ends from splitting. It is a great solution for dry and damaged hair.