Jump into a new day with a deeply-moisturizing GHASEL body cream! The soothing smell of honey will stay with you all day…The hydrating properties of Maltese honey are combined with vitamins, minerals and natural oils to provide maximum comfort and a super-smooth body!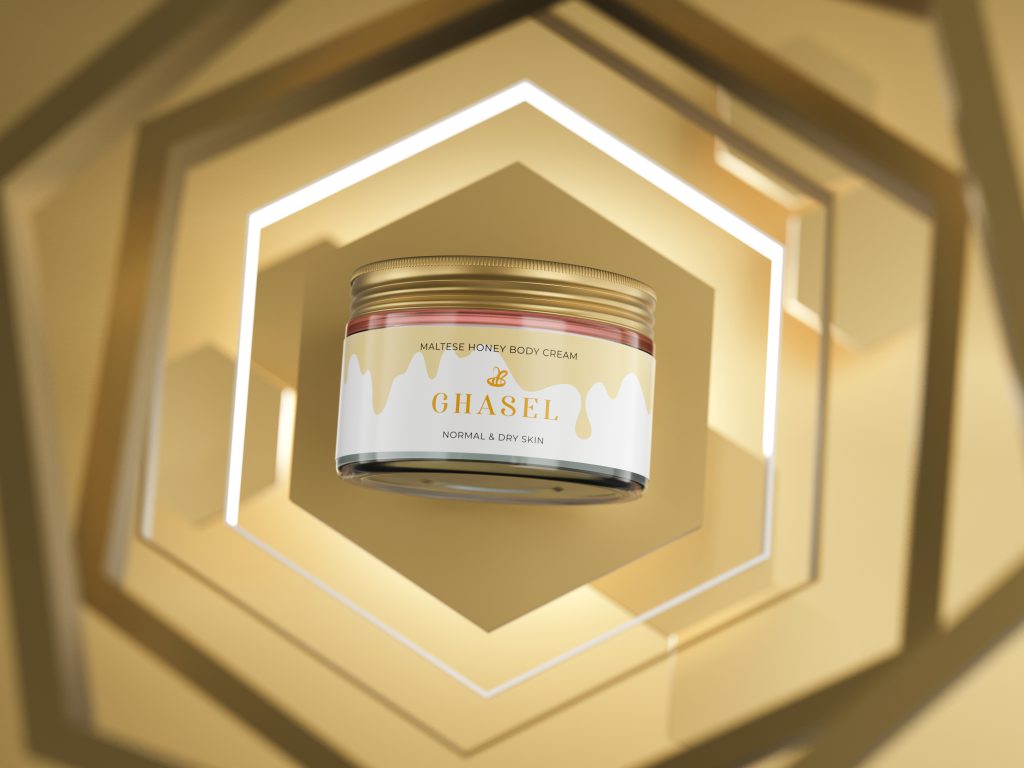 GHASEL Maltese Honey Body Cream will calm your senses
It brings relief for all skin types. It will fulfill all of your needs. The amazing smell of honey will be pleasing your senses all day, delivering a boost of energy.
This rich body cream is packed with Maltese honey which moisturizes and smooths the skin keeping it young-looking. It also adds radiance and enhances the skin's natural beauty. GHASEL Maltese Honey Body Cream has energizing and nourishing effects, soothes irritations and promotes faster skin healing. It will be great for allergy-prone, problematic, sensitive as well as healthy skin. The product firms the skin up and brings elasticity.
GHASEL Maltese Honey Body Cream is also rich in shea butter which revitalizes, revives and smooths the skin. It has antiaging effects and adds firmness to the skin. In a combo with buckeye extract, it prevents inflammation and strengthens capillaries. The product will help you get rid of cellulite, scars and stretch marks.
The marsh mallow extract is another ingredient which ramps up hydration in the skin. It also maintains an optimal level of hyaluronic acid and abounds in vitamins which prevent dryness of the epidermal layer. The Calendula flowers are added to eliminate skin's coarseness, softening the epidermis. Vitamin B12 reduces fine lines while vitamin E is a potent antioxidant which counteracts harmful free radicals and prevents loss of firmness. It maintains levels of collagen and elastin in the skin.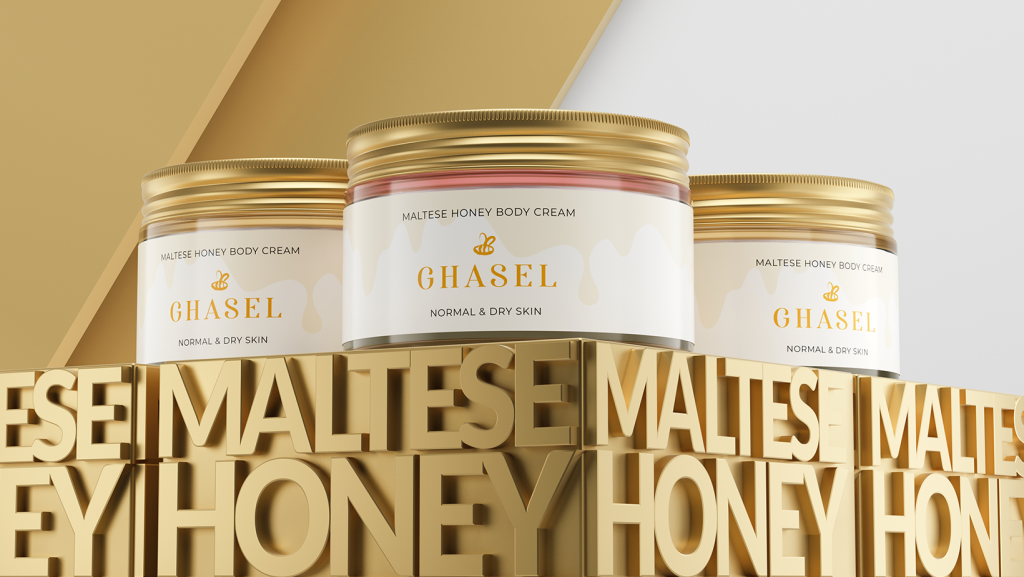 Is Maltese Honey Body Cream good for me?
This product is great for everyone. Filled with priceless ingredients from Maltese honey, botanical extracts, vitamins and minerals, it does brilliantly when improving irritation-prone, very dry, dull skin. A perfect body cream for you and your family!
All you need to do is scoop some cream and massage it into the body using circular motions. The smooth cream from GHASEL will leave your skin feeling soft and moisturized for many hours and will bring instant relief to dry epidermis.
Benefits:
moisturized skin for 24 hours
relief for dry skin
soft, supple skin all over the body
very pleasant to use
support for sensitive skin
no more cellulite or stretch marks
youthful glow
skin's resistance to external aggressors
With the Maltese Honey Body Cream, you don't need to worry about the attack of free radicals causing wrinkles. The special formula counteracts oxidative stress and is an effective remedy for orange peel and stretch marks. Daily application of the GHASEL Maltese Honey Body Cream strengthens skin's resistance to the damaging environmental factors.
Maltese Honey Body Cream encourages skin repair and reinforces the hydro-lipid barrier. It has antiaging properties preventing skin dryness and signs of aging.
Using Maltese Honey Body Cream from GHASEL, you will feel lovely with your deeply nourished, supple skin. Find it at ghasel.mt
Wyświetl ten post na Instagramie