Xtend Your Youth line from Dr Brandt comprises of four cosmetics: a make up removal, an under eye cream, a lip cream and a face cream. The firstly enumerated cosmetic, Xtend Your Youth Dual Fusion Water, is recommended for all skin types. Quite crucial is the fact, that the cosmetic was tested by ophthalmologists. For that reason, people wearing contact lenses and those having sensitise skin can, without hesitation, take advantage of the product. What is more, the lotion form Dr Brandt removes make up, even the waterproof one, eliminates the excess of sebum, as well as, cleanses and nourishes face skin due to micella presence. In general, these molecules absorb impurifications and the oil layer that forms on a face. Unlikely to ordinary water, Xtend Your Youth Dual Fusion Water preserves the natural pH of face skin and counteracts breaking of the protective lipid barrier. Furthermore, the product is very gentle, leaves skin purified and regenerated. Another great advantage of Dual Fusion Water is that, it protects face skin from free radicals. When it comes to the application, the cosmetic can be used in the morning and in the evening. The composition comprises, for example, of: micelles, lottos flower extract and hyaluronic acid.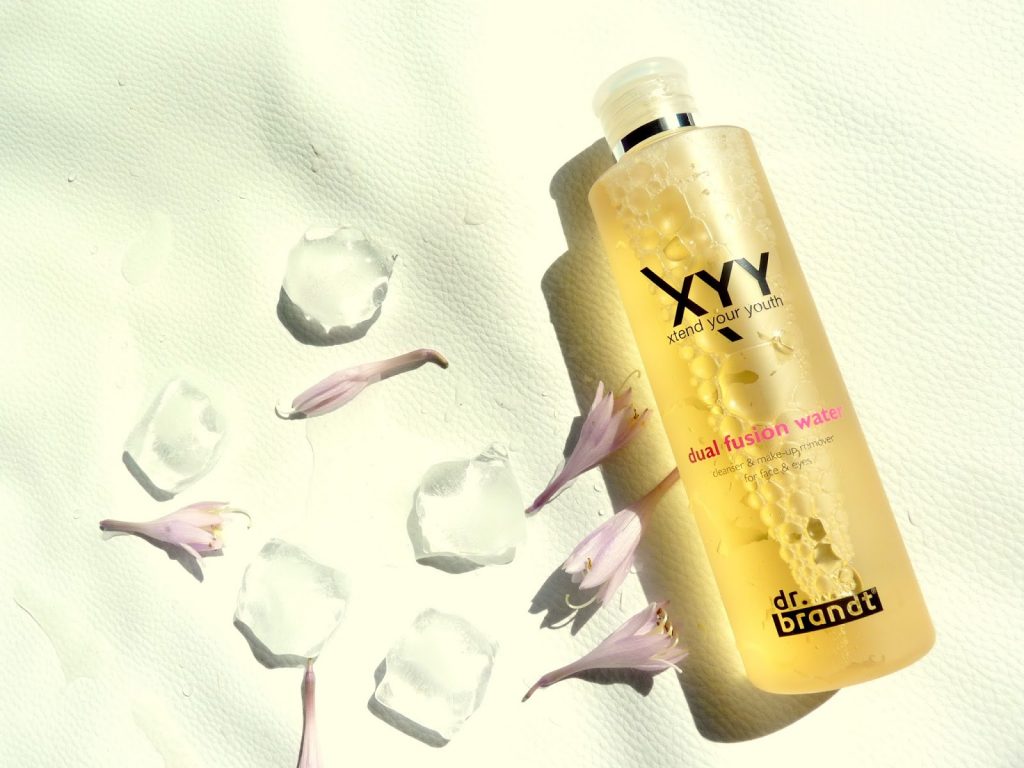 Of equal importance is also another Xtend Your Youth cosmetic – the Eye Cream. It cossets the eye skin area, moisturises and smooths fine lines. Additionally, this cream protects skin from free radicals, prevents from swellings and dark circles under eyes creation. Definitely, Xtend Your Youth Eye Cream delays the ageing processes of face skin. What is more, the cosmetic is closed into 15 gram package which is ended with a pump facilitating easy application. The cream is to be used both in the morning and in the evening, applying and patting it into skin in a following manner. Firstly, it should be applied on the middle part of an eye and then towards the outer corners. The next step is to apply it around eyes and eyebrows. When it comes to the ingredients, in Xtend Your Youth Eye Cream one can find substances like: green tea, white tea, C vitamin and squalene (an organic compound.)
Comparatively crucial component of Xtend Your Youth series is the Face Cream. Dr Brandt cream has got antioxidant, highlighting, smoothing, firming and oxygenating properties. The product is to be applied every morning in order to protect face skin from the negative influence of free radicals. While applying in the evening, we enable our skin with regeneration and nourishment. As a matter of fact, the cosmetic also relieves face skin irritations. Moreover, the composition of Xtend Your Youth Face Cream consists of white and green tea, red rose extract, osmanthus extract and Shea butter.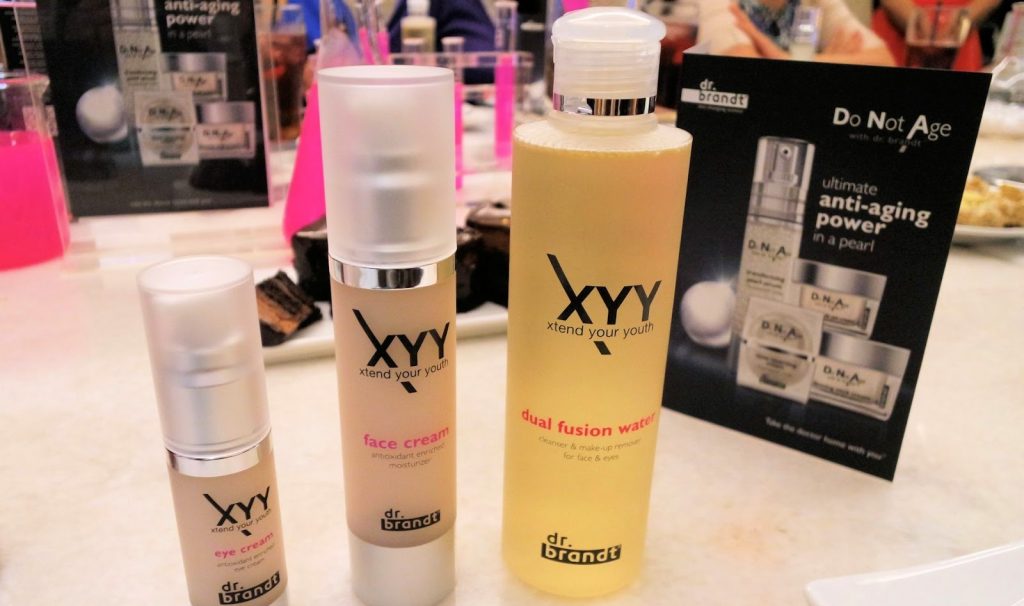 The cosmetic series of Dr Brandt finishes with a lip cream named Xtend Your Youth Lip Filler & Volumizer. This cosmetic enhances lips' outline, prevents from falling down of lips' corners, moisturises, smooths and makes lips look bigger. What is more, Lip Filler & Volumizer comprises of jojoba oil, sunflower seed oil, Candelilla wax and three special ingredients taking care of lips and mouth skin area. The cosmetic should be applied in the morning and in the evening. Certainly, the great news is that one can apply a lipstick or a lip-gloss on Lip Filler & Volumizer freely.