We blow-dry or heat-style our hair nearly every day. Using a dryer or flat iron is the fastest way for creating a dream style. Unfortunately, there's a negative that they have in common. It's the high temperature that affects the strands. To prevent damage, we need thermal protection items. A Nanoil Heat Protectant Spray is a noteworthy example.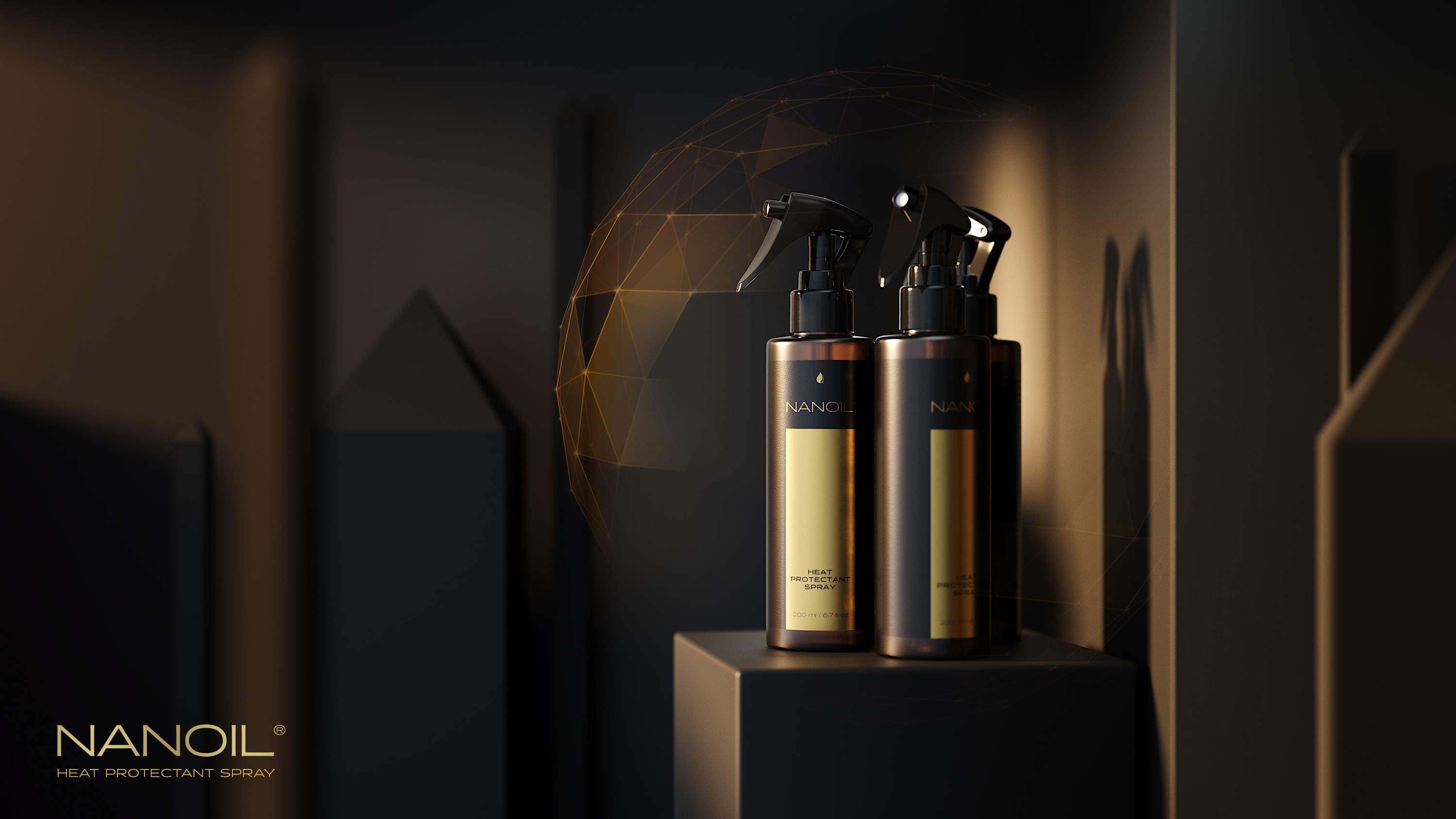 Hot air ruins our hair and we can't argue with that. It's one of the most popular causes of hair damage. The structure of hair gets injured which leaves us with dryness and breakage. Obviously you can get yourself a pro device with a heat control option, but let's face it, those things aren't cheap. There's a solution that's more budget-friendly and it's called a heat protectant. Such a product contains ingredients which leave a protective coating on the hair keeping it safe.
Which heat protectant to choose out of so many items?
There are tons of different thermal protection items, including sprays, creams or balms. More and more hair brands are expanding their offer with heat protectants.
We definitely recommend getting a spray. There are a few reasons for that. Practicalness is the most important for sure. The spray is very quick and easy to use. Most such items measure out an ideal amount of the product we should use, which also makes them last long. Plus you keep your hands clean because you don't need to wash the cream residue off them. All this makes a heat protection spray an express option.
Which heat protectant spray to choose?
Well, you know that spray is the most convenient option but which one to pick? We read about the best-sellers and checked their formulas, price, size, effects and user reviews. What's the result? A heat protectant spray from Nanoil stole the show. We also tested it on our hairdos and love it as much as the entire blogosphere! It's a product you should apply before blow-drying, straightening, etc.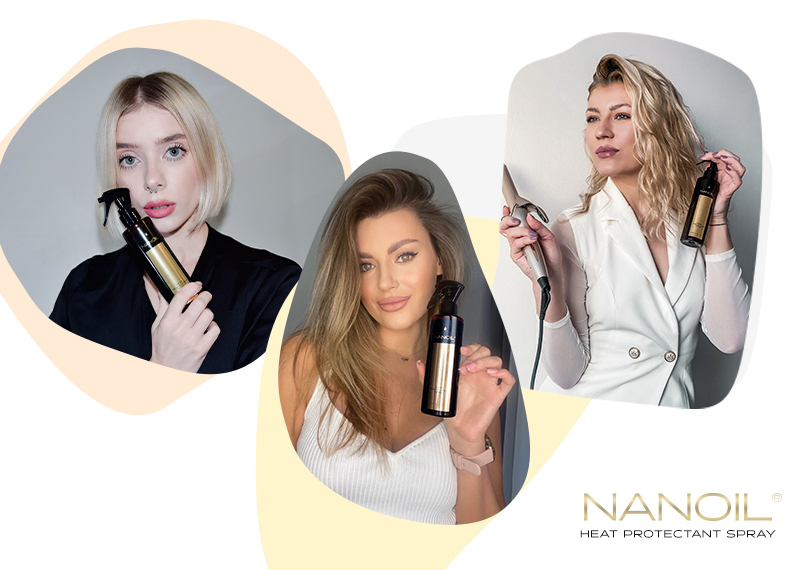 Nanoil Heat Protectant Spray
– One-size-fits-all –
We love it for working well on all types of hair. The Nanoil spray is very lightweight so it doesn't weigh hair down; even when it's thin or damaged.
– Instant protection –
The Nanoil spray really works and you'll feel that after the very first use. The hair resists the heat, and the official site says the product shields from temperatures of even 430℉/220℃. That's why you can use it prior to straightening or curling, not just drying. On top of that, the Nanoil Heat Protectant Spray protects also from the solar radiation so it's good to keep it close when it's hot.
– One product, numerous benefits –
Protection is just one of the effects you can count on. The Nanoil Heat Protectant Spray keeps straightened hair smooth and frizz-free for many hours. If you're bothered by static flyaways, it will handle that too. Beyond that, it delivers shine and softness, and simply makes the hair look better without weighing it down like, for example, hair spray.
– Easy use –
Using the Nanoil Heat Protectant Spray is very simple. First you comb the hair out and then spray the product on the strands from the mid-lengths. Don't apply it on the scalp. You can move on to drying or heat styling with a flat iron or curler right away.
Remember: the Nanoil spray can be used both on dry and damp hair.
The thermal protection spray by Nanoil is a professional product that you should use before blow-drying, curling or straightening. By doing that, you'll make sure your hair stays fabulous and damage-free.
If you want to learn more or place an order, go to the official Nanoil store on www.nanoil.us