If you are a flawless, smooth and purified complexion freak, you will definitely find this article interesting. And if you heard about Mānuka leaves extract, you should get to know Normalizing Cleanser Gel Day / Night from Ziaja.
Normalizing Cleanser Gel is for AM and PM application. It refreshes our skin in the morning and purifies from all black heads and removes all make up residues in the evening. What is more, this cosmetic is destined for normal, oily and combination skin types. What this cosmetic also does is skin cleansing, irritations relieving and eliminating dermis redness. Another positive side of this product, it minimizes sebum production, reduces acne marks and normalizes the work of sebaceous glands. Finally, it improves the level of epidermis moisturization.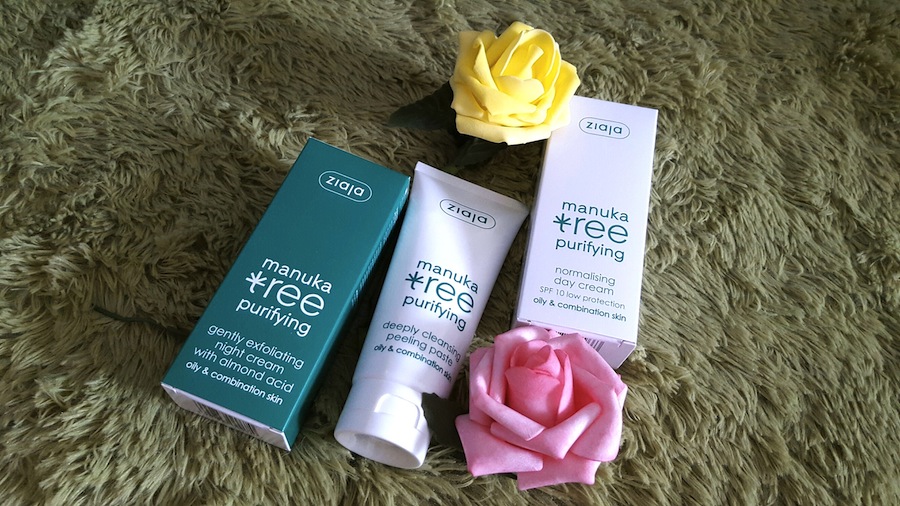 Ziaja gel comprises of zinc, which is of tauting and relieving inflammatory skin conditions properties. Allantoin and pro-vitamin B5 moisturize and ease epidermis. Nevertheless, the substance of the greatest significance for skin care is the extraction originated from Mānuka leaves. This particular plant owns strong antibacterial and anti-oxidant properties. Generally speaking, it is used during anti-acne treatment. It does not only eliminate acne but also smooths skin and cleanses it. However, these are not all the blessings provided by Mānuka leaves since this plant relieves irritations and small scars. Furthermore, the great advantage of Ziaja product, is that, it does not contain any soap and, as a consequence, our skin is no longer irritated. With the regard of this, people having problems with allergies or sensitive skin are welcome to use Normalizing Cleanser Gel.
Ziaja Gel – application
Small amount of the gel put on a cotton pad and distribute over your face or just massage it onto the skin. Then, the cosmetic mixed with the impurities need to be rinsed with warm water. After that, you can apply another cosmetics because the gel makes skin ready for other care products absorption.
Normalizing Cleanser Gel Day / Night from Ziaja is available in a 200 ml green bottle ended with a pump. Thanks to this sort of dispenser, the dosing is child's play and the whole application does not occupy much time.