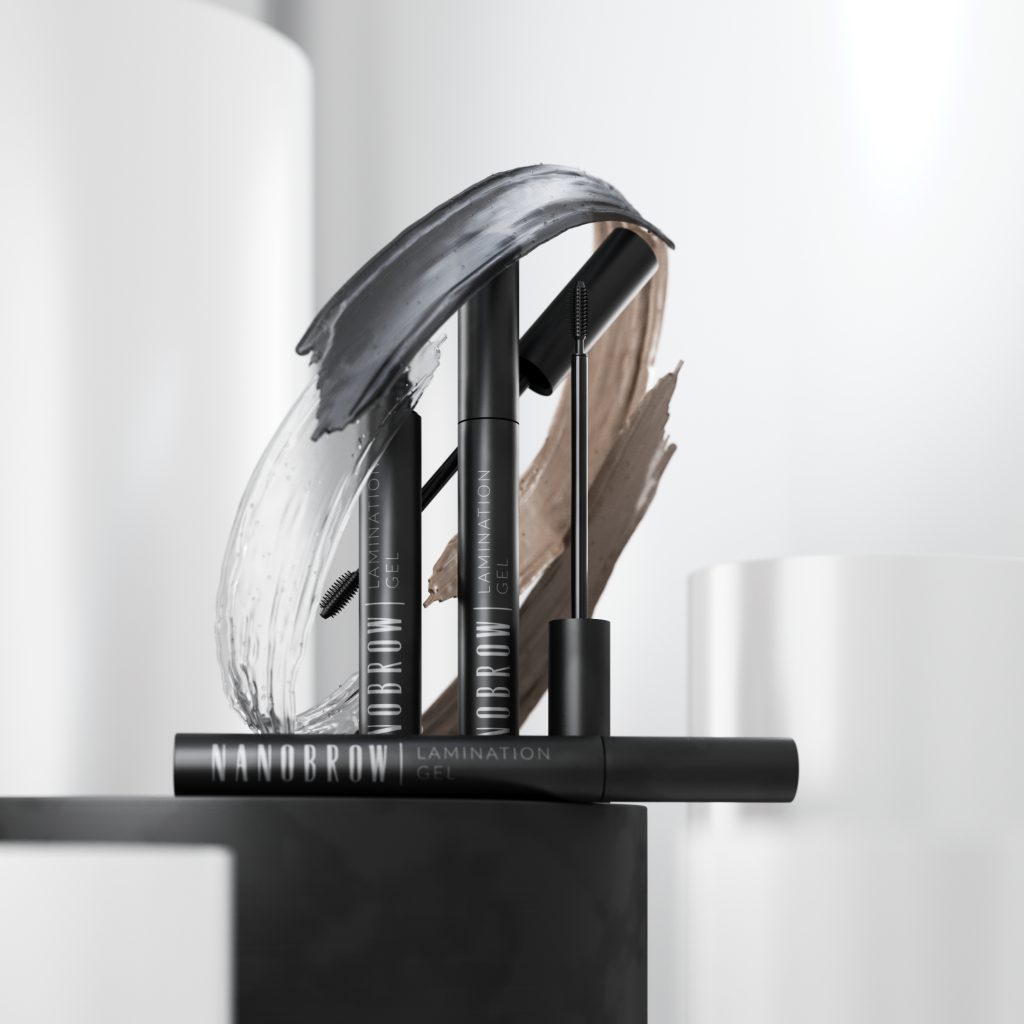 Obviously, finding a beauty product that lives up to all expectations isn't an easy task. What if we told you there is one that will wow you after the first use?
Nanobrow Lamination Gel is the one! This unusual cosmetic will get your brows looking the way you've always wanted.
Time for simple application and wow effects that last all day!
Why is Nanobrow Lamination Gel a great choice?
Brow styling gel

guarantees polished brows
make-up stays put for up to 24 hours
works well for any brows – no matter if they're thin or just need subtle definition
shapes and nourishes your brows because it's rich in castor oil
good for all skin types, also sensitive
perfectly shapes the brows
makes the brows look as if laminated at the salon
How to use the Nanobrow brow gel?
That's easy! All you need to do is comb through the brows and apply the gel using the brush just the way you coat lashes with mascara.
Remember to apply the product following the direction of hair growth – this guarantees natural-looking arches.
If you want a subtle definition, then stick to one coating.
You will easily get the perfect shade for your eyebrows because Nanobrow Lamination Gel has four color versions: Transparent, Beige, Brown and Black.
Nanobrow Lamination Gel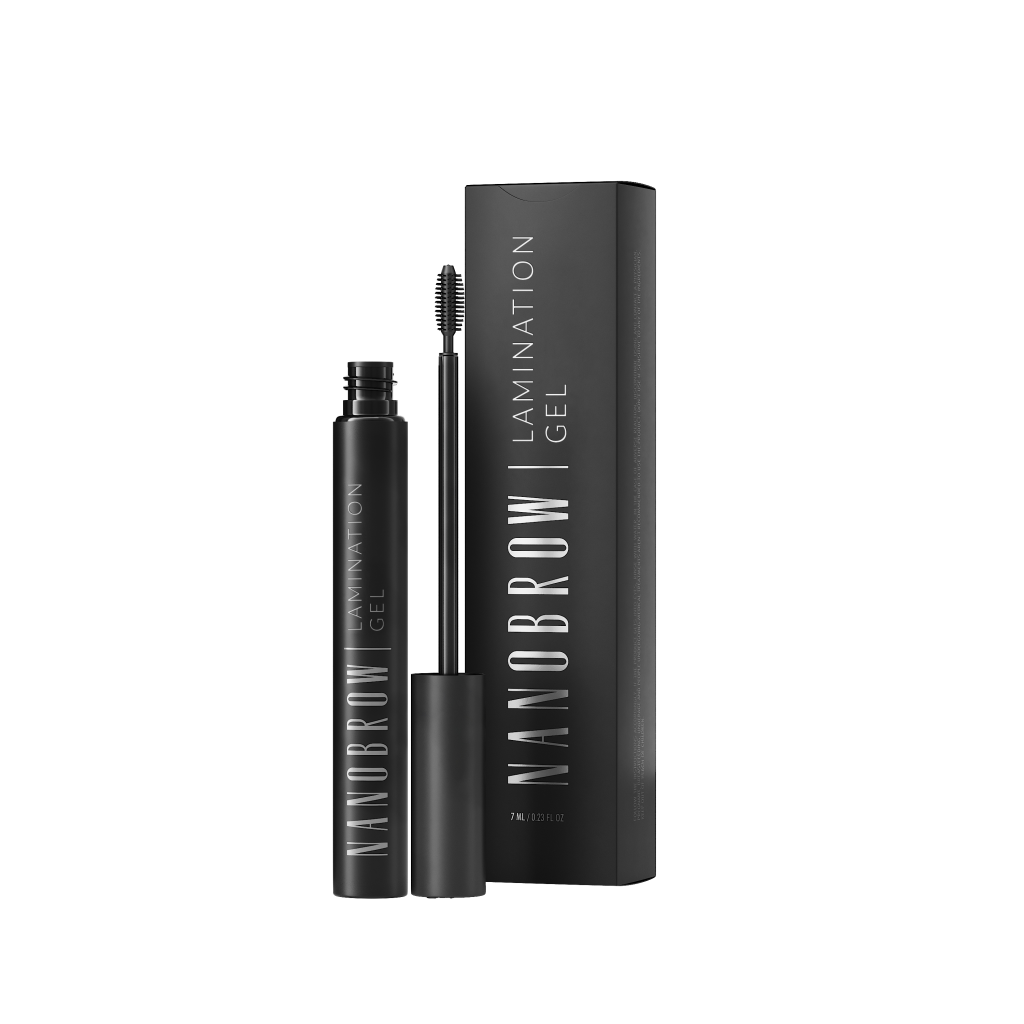 Brow styling gel is available in shades:
Can you pair Nanobrow Lamination Gel with other cosmetics?
Sure you can! By combining other brow products with the Nanobrow gel, you achieve better results. Your make-up will look flawless.
Do you like to enhance your brows using a brow pencil or pomade? Pair it with the Nanobrow Lamination Gel for long-wear wow effects achieved in a few seconds.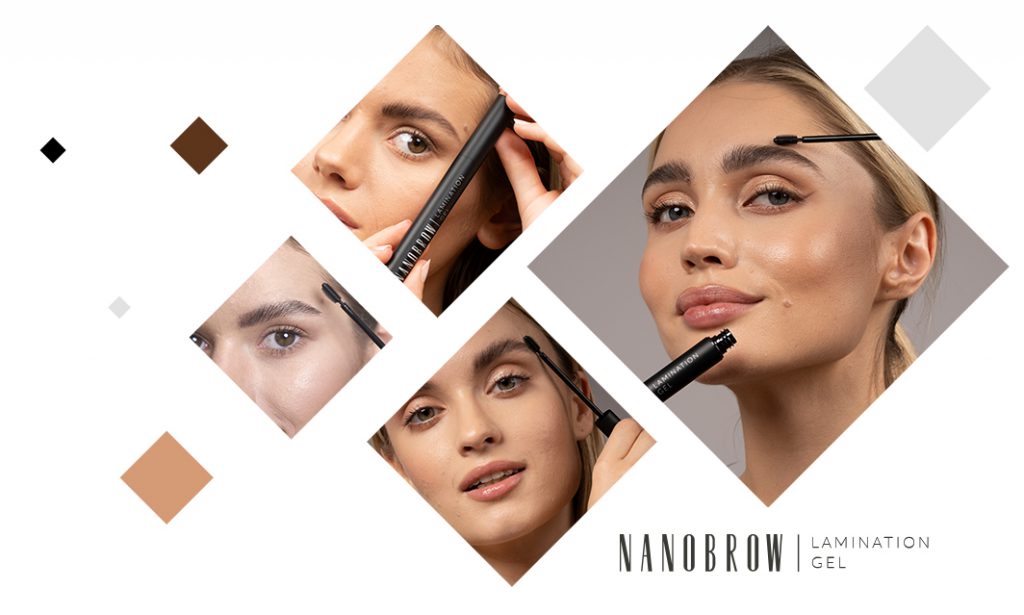 Nanobrow Lamination Gel will care for your eyebrows
Thousands of women love this product for perfectly arched brows, however they also appreciate the extra nourishing and protective effects of the gel. If you want a brow gel that not only deepens the brow color but also nourishes the hairs, then choose brow styling gel Nanobrow – no other product will do it better.
The added castor bean oil strengthens eyebrow hair as well as stimulates its growth.
The carefully-selected substances will work well even if your skin is extremely sensitive and needs special care.
However, if you're worried, we suggest doing a patch test on a small area on the skin e.g. on the hand. You'll be sure Nanobrow Lamination Gel will be your new favorite.
Trust reviews from happy users
Without doubt, Nanobrow Lamination Gel is second to none among brow products. Women love its unusual precision and strong hold keeping eyebrows flawless all day.
It's a true must-have in your beauty kit if you want fabulous brows without salon treatments! The laminated look, gorgeous color, brushed-up hairs, guaranteed natural-looking effects and nourishing – isn't that all you want from a brow product?
Go to www.nanobrow.us and get yourself a brow product that never fails.