Wrinkles don't have to be your problem any longer! No matter if you want to reduce them or are looking for a budget-friendly but high performance anti-ageing product, we've got something for you. The cosmetic you're looking for is named Retinol Face Serum and is brought out by Nanoil. Actually, it's something more than just an anti-ageing product. It offers a feasible solution for a clear and young complexion. Want to take a few years off your face? Then put your trust in the power of the finest retinol added in Nanoil face serum!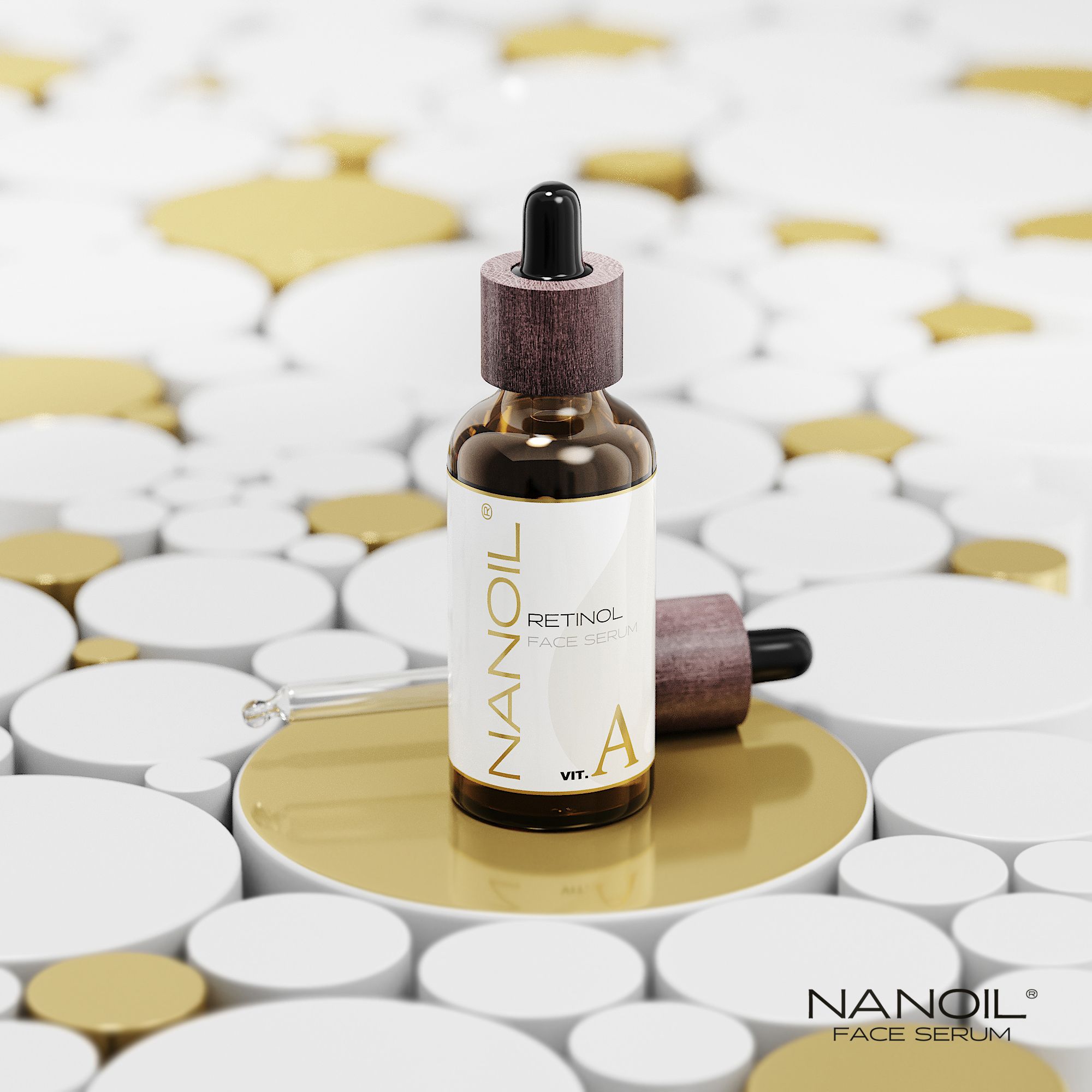 What is retinol for skin?
Retinol is the most active form of vitamin A. It's also a substance exposed to numerous clinical trials to prove its safety for humans. Being able to defy signs of ageing, retinol is one of the most commonly recommended cosmetic ingredients by dermatologists and cosmetologists. Not only is it proven to reduce wrinkles and refine skin's texture but also brighten pigmentation spots and combat acne.
How does retinol in Nanoil Retinol Face Serum work?
Nanoil contains a unique form of retinol known as Retinyl Palmitate. This is a specific substance being both gentle to the skin and forceful when it comes to dealing with the signs of ageing. When applied and absorbed by dermis, Retinyl Palmitate starts reducing wrinkles, delays ageing and leaves skin glowing. This is how Nanoil Face Serum is good at stimulating cellular turnover and revitalizing all skin layers. Apart from that, Retinyl Palmitate encourages dermis to produce more collagen which, obviously, translates into younger-looking complexion. When used long-term, Nanoil Retinol Face Serum makes skin brighter, even-toned and resilient.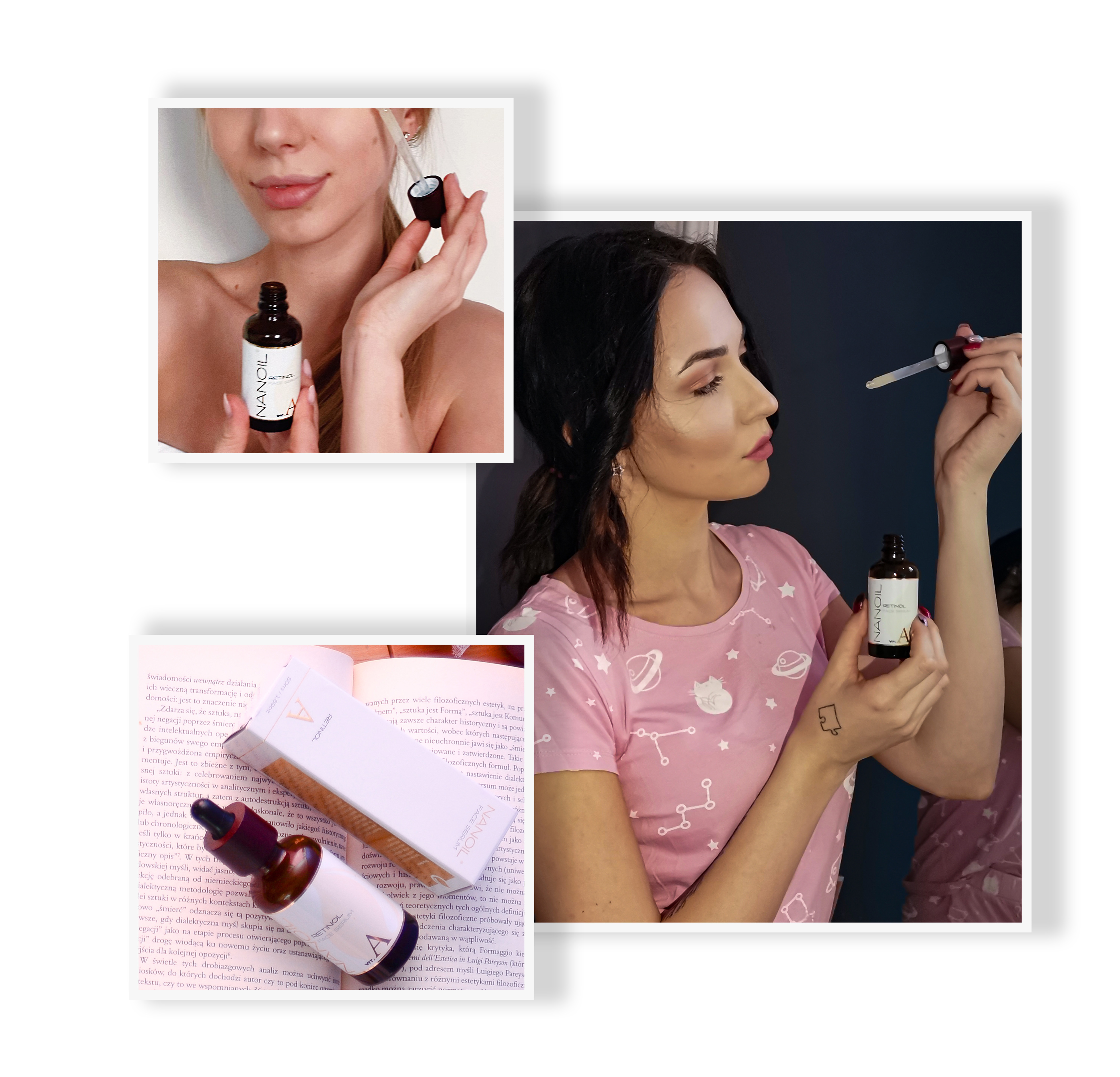 Punarnava for even better effects
This widely recognized in the whole Asia and some regions of South America extract is a strong antioxidant that protects skin from the adverse effects that urban pollution and free radicals has on skin. Punarnava (boerhavia diffusa) root extract is also known for having a brightening effect on skin, which makes it perfect to deal with hyper-pigmentation no matter what has induced it.
Perfect for all known signs of ageing
How long do you have to wait to see brighter and firmer skin? Luckily, you don't have to wait long because the first anti-ageing action will become clear in the first weeks of Nanoil Retinol Face Serum treatment. Smooth and pleasant to the touch complexion is within your reach – all you have to do is use Nanoil retinol serum only once. With every next use, your skin will be getting more repaired, more elastic and brighter.
Those with oily skin and imperfections will be delighted to see how Nanoil Retinol Face Serum is able to manage sebum production. Together with reduced wrinkles, this serum prevents new fine lines from developing on the face. This effect combined with boosted cellular turnover makes skin youthful-looking, smooth and glowing.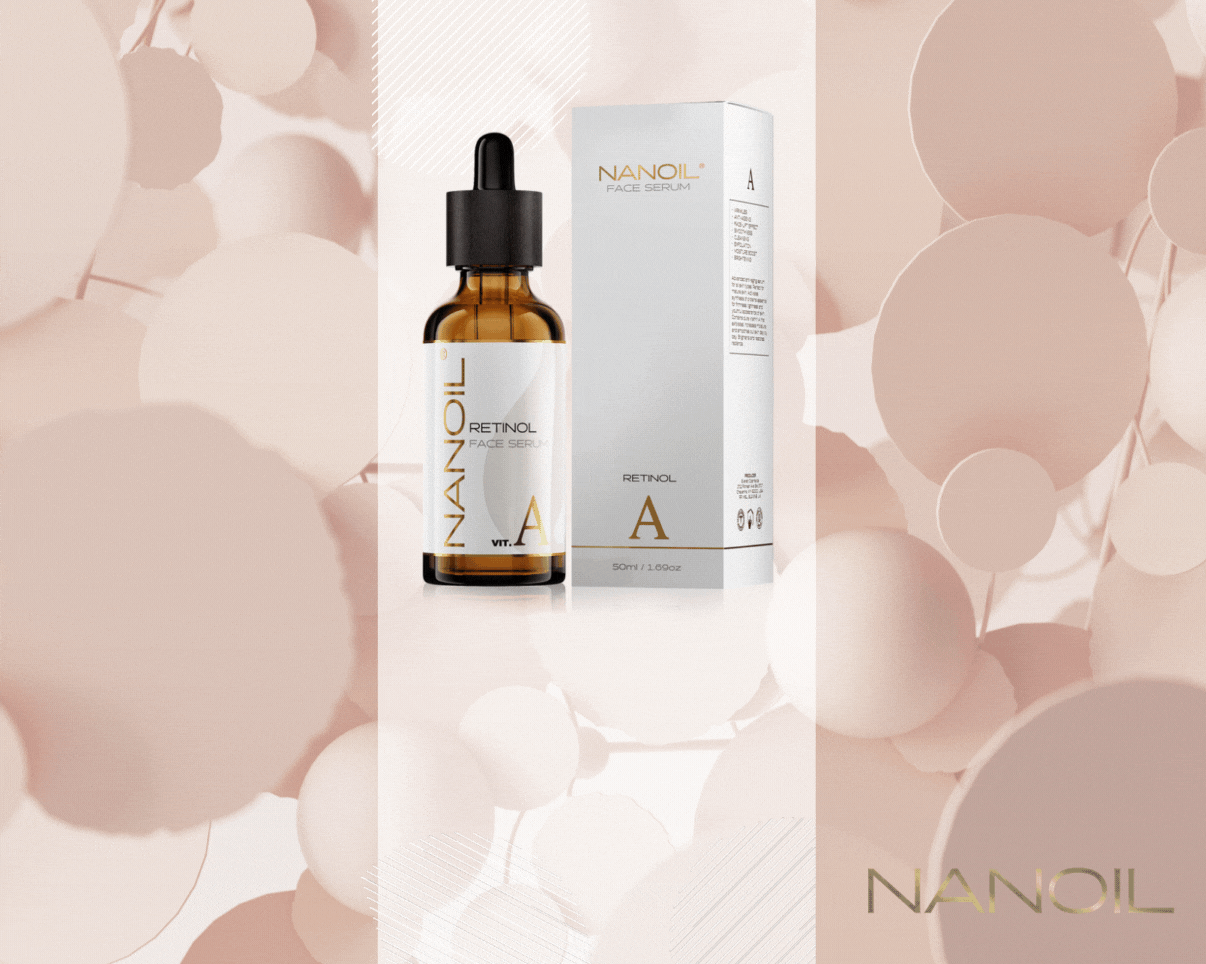 Is application of retinol serum different from applying other face serums?
Not really, but you have to remember to use the product only at bedtime. Since skin performs its self-renewal and repair processes as we sleep, it's suggested supplying it with nutrients at night. Use the dropper to apply a couple of drops of Nanoil Retinol Face Serum to the face and neck. Naturally, always put the product on perfectly cleansed and toned skin. When skin absorbs the serum, apply either a night cream or your favorite moisturizer. In the morning, put on a cream with SPF30 or higher.
Fancy learning more about the amazing properties of Nanoil Retinol Face Serum? Visit nanoil.us where you can order this and other Nanoil products with convenient home shipping.