Have you ever wondered why your skin is often reddened? Well, the answer is simple – because it's too sensitive and easily irritated. Is there some simple way – most preferably a home treatment – to make it look good? You bet there is – and you need just one product for that! Before booking an appointment with a beautician and exposing the skin to some costly laser treatments, try some anti-redness face serum. Why would you do that? Because such a product won't cost you an arm and a leg. Neither will it occupy your precious time, but the effects will sweep you off your feet. Here are the top 5 anti-redness face serums that deal with rosacea and spider veins.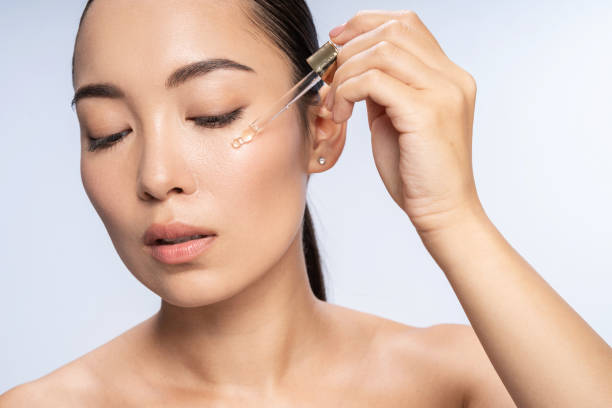 How do you know that your skin is couperose and redness-prone?
We need to start with some bad news: couperose and redness-prone skin is the most demanding one. Unnaturally sensitive and easy to damage. Such skin type needs to be given special attention as it needs to be exposed to customized and gentle treatments. You can recognize it by reoccurring and very frequent facial redness that is caused by the fact that the blood vessels aren't located deep enough. Therefore when exposed to some irritants such as low temperature, they break causing spider veins and redness.
Naturally, there are more factors that trigger a reaction in couperose skin, and they include unfavorable weather conditions, an unhealthy diet (e.g. too much salty and spicy foods) or unsuitable care products that often are formulated with controversial ingredients. Even though broken capillaries can affect the entire face, most commonly they appear on cheeks and nostrils. Redness, however, appears on the whole face and is often accompanied with stinging and burning sensation.
Couperose and redness-prone skin care tips
As mentioned above, couperose and redness-prone skin requires treatments that are gentle on it. To keep it calm and healthy, it's worth following a few skincare tips:
Protect the skin from intense sunlight (not only in the summer).
Use only the products dedicated to couperose and sensitive skin type.
Use only cosmetics whose formula is safe for sensitive and easily irritated skin.
Supply skin with weather on a daily basis, keep it nourished and calm.
Shield the skin from external factors that trigger a reaction (e.g. freezing weather, air conditioning)
Follow a healthy diet (e.g. cut down on spicy foods and avoid alcoholic beverages).
Be gentle while cleansing and touching the skin.
Top anti-redness face serums RANKING
1. Nanoil | Anti-Redness Face Serum
Size: 50 ml / 1.69 oz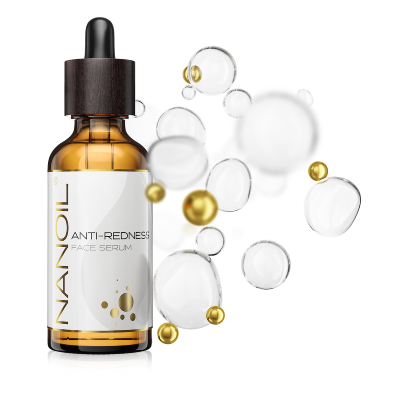 Nanoil and its latest skincare product Anti-Redness Face Serum offer an effective alternative to the popular in-office treatments. This anti-redness serum is designed for use on the skin prone to blotches, irritation, rosacea and spider veins. This is an ideal product for home skin treatments that day by day deals with all the problems couperose skin may have: it erases red splotches, relaxes skin and provides a more even appearance. It's available in a big size which doesn't cost much.
The formula is another positive thing to mention. Nanoil Anti-Redness Face Serum contains many plant-derived ingredients that target couperose and redness-prone skin. It also solves the problem of broken capillaries. Even though it brings instant relief to the skin, when used on a regular basis, Nanoil Anti-Redness Face Serum reduces the problem of sensitivity. Finally, this product provides protection in all conditions, strengthens the walls of capillaries to prevent them from breaking, brightens discolorations and works as an anti-ageing agent.
2. REN Clean Skin | Evercalm™ Redness Relief Serum
Size: 30 ml / 1.0 oz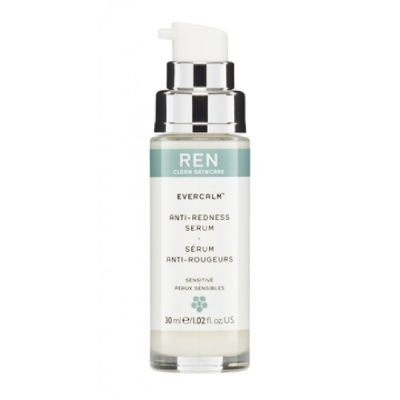 Redness Relief Serum was designed to satisfy the needs of skin prone to spider veins and rosacea. It has two main tasks to handle: soothe reactive skin and counteract signs of ageing that – unfortunately – appear on sensitive skin sooner. Although this cosmetic is fairly costly and one bottle doesn't last long, its formula is so amazing that women with couperose skin keep reaching for it. It was developed in such a way to combat dryness, soothe skin and improve the appearance of redness-prone skin in a quick manner.
Evercalm™ Redness Relief Serum is a good product for daily skin treatments because it reduces redness and deals with the uncomfortable feeling of tight skin that is the consequence of overexposure to air conditioning, UV light, urban pollution and free radicals. Even though it has many benefits that makes it a perfect product for morning use, its fairly thick texture doesn't make it comfortable to wear it under day products.
3. LA MER MED+ | Anti Red Couperose Concentrate
Size: 30 ml / 1.0 oz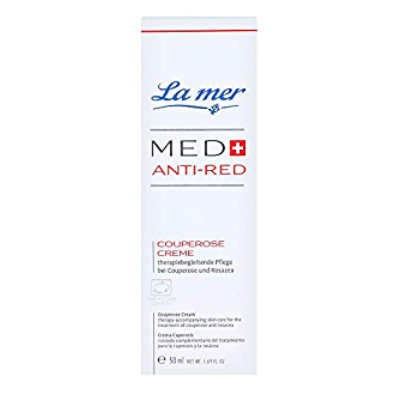 La Mer MED+ gets its redness-reducing and soothing powers from sea algae, sea salt extract and sea silt. Hidden together in a small bottle, these ingredients originated from the seabed erase blotches from face and prevent broken capillaries. The formula is free from parabens, phthalate esters and fragrances, which significantly reduces the risk of irritation that couperose skin is prone to.
What's surprising, LA MER MED+ Anti Red Couperose Concentrate isn't recommended only to couperose skin because it's proven beneficial also for sensitive and rosacea-affected complexions. Basically, you can use it as a professional at-home skin treatment. Slowly and gradually the serum deals with the problem of weak capillaries to soon give you even-looking complexion. It's also worth pointing out that this face serum is green-tinted, which means that it's able to camouflage facial redness at the early stages of the treatment, when you wait for the promised results.
4. Exuviance® | AntiRedness Calming Serum
Size: 29 g / 1.0 oz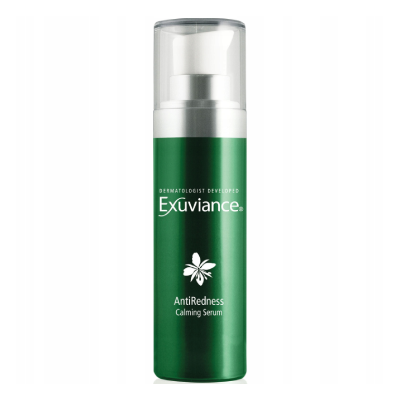 This is another face serum able to help couperose skin showing red splotches and other blemishes. Even though it doesn't suit every pocket, it delivers really good results by reducing redness and inflammation. Exuviance® AntiRedness Calming Serum is perfect for those who struggle with recurrent facial redness and irritation. Owing to horse chestnut extract, it's able to strengthen the walls of capillaries. Peptides and acids added to this face serum are responsible for stimulating skin self-renewal processes. Actually, it contains more interesting ingredients such as: gluconolactone, lactobionic acid, Tripeptide-8, bisabolol, willow berry algae extract, licorice and white tea extract.
The good news is that when used on a day-to-day basis for a longer period of time, AntiRedness Calming Serum is able to increase skin's resistance to redness by fixing the blood vessels. The texture is really pleasant, and it needs a couple of minutes to penetrate the skin fully. You need to let it get absorbed completely unless you want other skincare products to ball up on your face.
5. Caudalie | Radiance Serum Complexion Correcting Vinoperfec
Size: 30 ml / 1.0 oz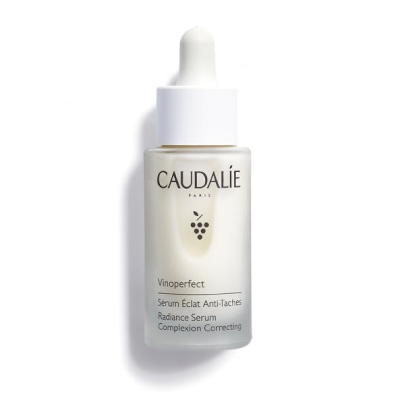 French cosmetic brand Caudalie is really proud of their latest face serum for couperose skin. It's said to suit even the most reactive skin types. Its main task is to soothe irritation and eliminate all types of inflammation. Apart from that, Caudalie Radiance Serum Complexion Correcting Vinoperfec is also supposed to erase red splotches and leave skin more even-toned. When used for longer, it's also expected to make skin glowing and rested.
There is one thing about this face serum that makes it stand out – and this is one of its components called viniferine. It's extracted from grapevine sap that has rejuvenating properties and aids sensitive skin in self-repair. Clearly this isn't the only naturally-derived ingredient because 98% of Caudalie face serum are plant-based substances. What's interesting, even though the serum isn't big, it lasts pretty long. If you keep applying Radiance Serum Complexion Correcting Vinoperfec regularly, on a day-to-day basis for a couple of months, your skin will become relaxed and smoother.