Provoke collection from Dr Irena Eris is not only the typical set of the colour cosmetics. This collection comprises also of two concealers: Illuminating Concealer and Perfecting Concealer. The first one's task is to highlight the around eyes skin area, whereas, the second one is to hide all face imperfections, such as, pigmentation marks, wrinkles, shadows and swellings. What is more, Illuminating Concealer includes tiny pigments reflecting light. Thanks to this cosmetic, face skin gains healthy and radiant appearance, the look is glamorous and eyes seem as if these were bigger and prettier. Due to sparkling flecks, the concealer from Dr Irena Eris eliminates the bruising under eyes and optically enlargers the look. Furthermore, Illuminating Concealer moisturizes eyelids skin, as well as the skin around eyes. When it comes to Perfecting Concealer, the cosmetic, in turn, camouflages skin imperfections, like extended capillaries, solar or acne marks, wrinkles and scars. What this cosmetic also is able to do, is equalizing skin tone and adding the gleam and natural look. Lastly, it has relieving and regenerating properties.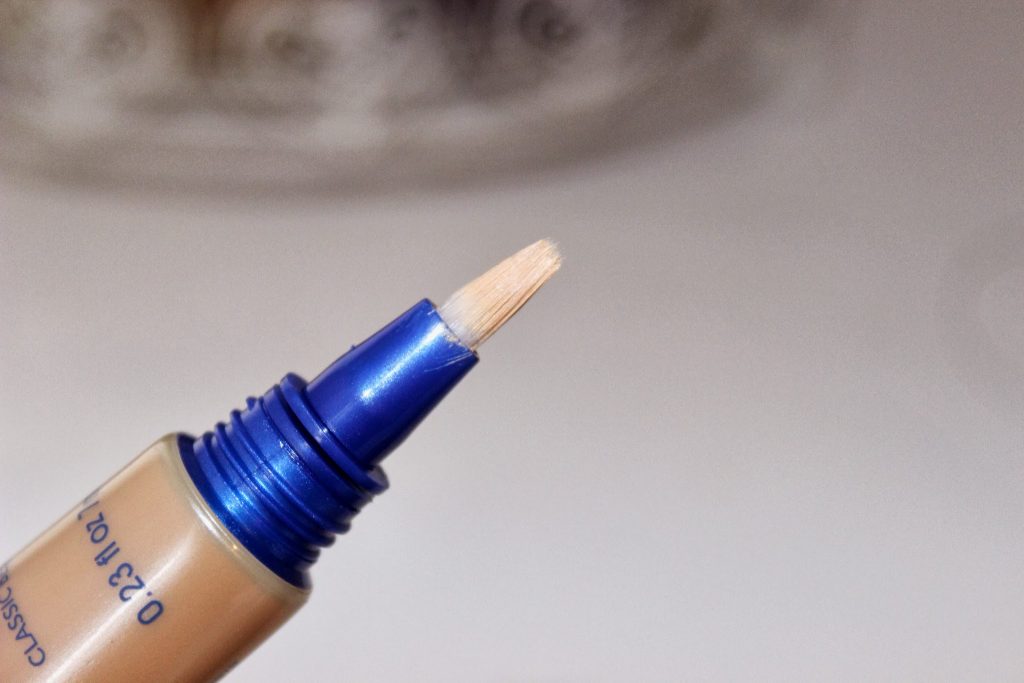 The concealers from Provoke series from Dr Irena Eris are of a marker form. The only difference among these is their ending. For example, Illuminating Concealer is pointy and precisely ended, whereas, Perfecting Concealer is ended with a rather wide applicator. Taking intro consideration the purpose of the concealers, it would be better if the cosmetics' applicators were switched with each other. In general, it is more convenient to camouflage skin imperfections with pointy applicator, while dark circles around eyes highlighting with the aid of a flat ending.
Furthermore, when it comes to the shades available, we have two types to choose from.  Perfecting Concealer is of peach and dark beige colours, whereas, Illuminating Concealer has got two nude shades. Both Dr Irena Eris' products are of 1,7 gram capacity.
Think for a while, do you know for sure, how to properly apply a concealer? First and foremost, follow the producer's  instructions. Certainly, a highlighting concealer should be applied under eye area, near the bottom of a nose and on the chin. On the other hand, a camouflage concealer ought to be applied on all skin imperfections. It is also worth mentioning, that while buying a concealer you should match it with your skin type and with its purposes. Dependable on the concealer's consistency, it can be applied either on or under make up foundation.