I am going to review the new mascara 'Volume Glamour Push Up Effect' from Bourjois. This clever name of the product was what drew my attention and make me want it. I bought it over a month ago from Superdrug and I paid £9.99, which is more than an average drugstore mascara. I like Bourjois products, as they are known for their high quality and great colour payoff from the Push-Up Effect Mascara I was expecting the same.
The mascara comes in a classic, black tube and it has a decent size brush. I was very happy seeing a normal shape of the brush as I have a bad experience with awkward Maybelline round mascara wands. My optimism has dropped on the floor when I was trying to coat my lashes. The consistency is sticky and gluy and it clumps lashes. I tried many times with small amount of product but I always ended up with clumped lashes. To me, the application was nothing near 'joyful and pleasant'. I don't remember when was the last time I used so many swear words that much.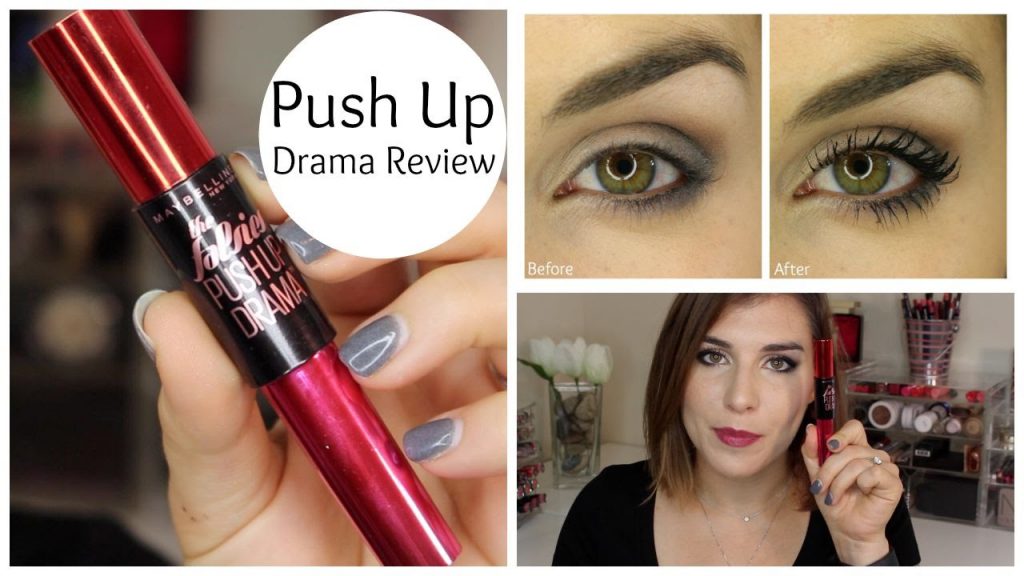 There is a slight lengthening effect but I had to work very hard to separate my lashes after each coat. I would say that it is more of the thickening mascara than lengthening one. Have I noticed any push-up effect? Not really. I know many other mascaras that do a better job.
I would discourage anybody who is thinking about purchasing this mascara. It is not worth the money. My lashes are very short and I am trying to find only those mascaras that could massively increase their length. Now, I am thinking about getting a good lash enhancer, which can help me grow long lashes naturally. Have you ever used any lash serum and do they really work? I would love to hear from you XX.