Argan oil tops all other oils, that's for sure. It is a perfect pick for all those who value natural beauty products. Argan oil nourishes, repairs and moisturizes both skin and hair, fully protecting them against the harmfulness of the sunlight or extreme temperatures, for example. We just need to choose the best argan oil to enjoy the effects.
Where does argan oil come from?
Argan trees used for the production of argan oil grow only in the purest regions of Morocco. This is an endemic species that cannot be found anywhere else in the world. The first thing that confirms the oil's quality is the place of origin: original argan oil comes from Morocco. If the packaging doesn't say so, it's best to contact the manufacturer and ask about the origin of the oil.
Qualities of argan oil
The components of argan oil are its biggest asset. It contains approximately 100 different nutritional ingredients that have a superb effect on the condition and look of our skin, hair, and nails. One of the marvelous substances are:
vitamin E, that is antioxidant with a great antiaging potential.
omega-3 and omega-6 fatty acids that have a protective and strengthening effect.
natural UV filter which makes argan oil an effective sunscreen.
other vitamins, minerals, plant sterols, and conditioning substances.
Argan oil always stuns anyone using it for the first time. This emollient substance prevents the loss of moisture, as well as leaves a smooth layer on the skin and hair to keep them safe from external factors such as pollution, toxins, UV radiation or free radicals. The antioxidant properties of argan oil make it top all other oils, and that is why it is an excellent choice to care for aging skin naturally.
We must underline that argan oil isn't perfect just for complexion, hair, lashes or brows – it enhances brittle nails too!
Its strong repairing effect is another reason why it's good to use it during day-to-day beauty routines. Just a few drops of argan oil are able to stimulate the natural renewal process, revitalize, strengthen and restore perfect condition of damaged hair or dehydrated skin. This multi-purpose beauty oil cares for us tenderly and all-naturally.
Let's choose the best argan oil!
Which argan oil is the best? Definitely it is the cold-pressed oil that is untouched by the refining process or additional substances like aromas, colorants, silicones, etc. When you reach for argan oil, make sure it is 100% natural, organic and eco-friendly so that it contains only beneficial nutrients for the best results.
For all those who haven't got the time to read labels or check places of origin, we gathered 5 BEST ARGAN OILS FOR BEAUTY USES: the ones that will appeal to the hardest-to-please consumers.
1. Nanoil Argan Oil: cold-pressed, unrefined, 100% organic, vegan-friendly, certified argan nut oil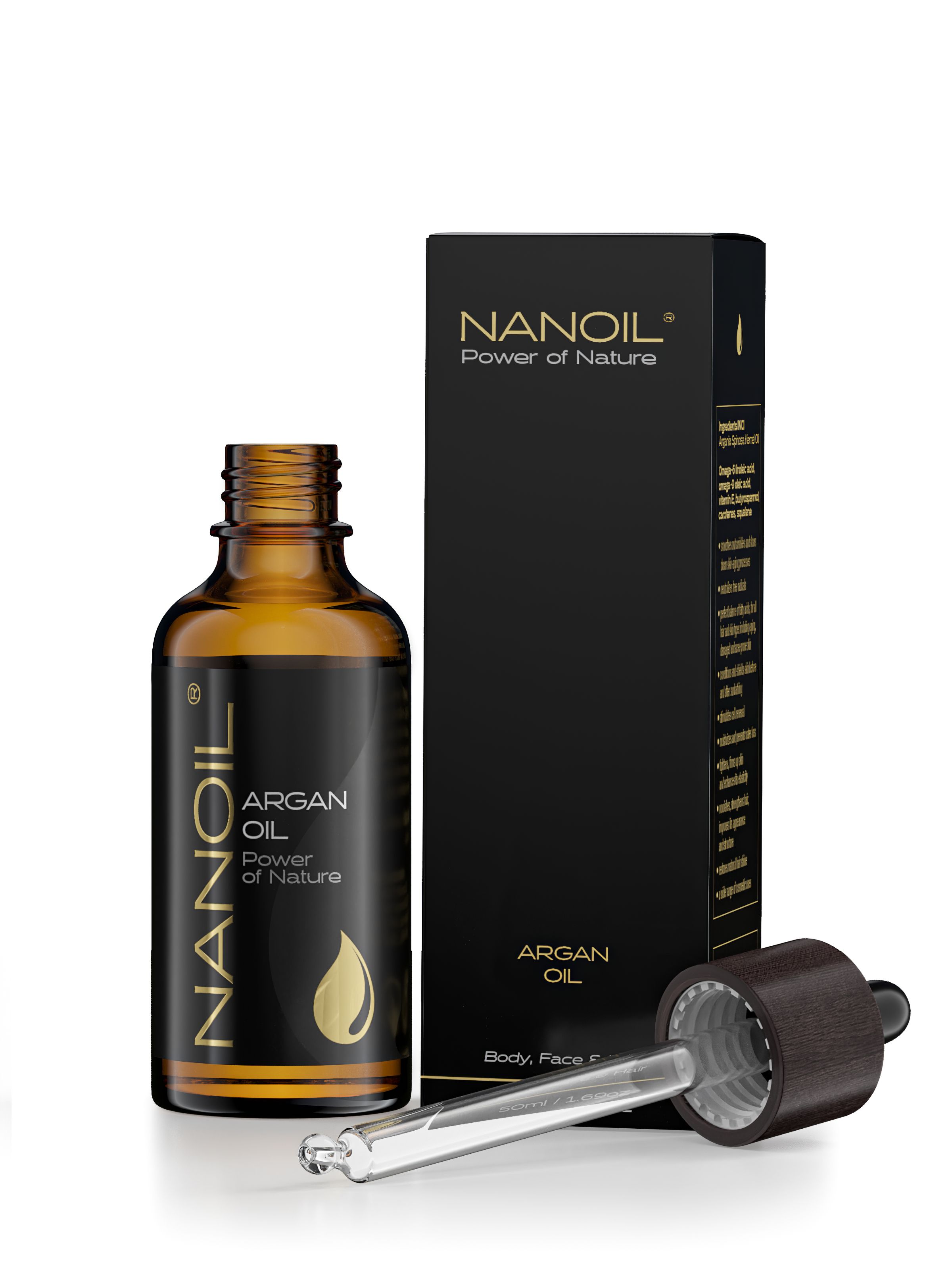 The first place is taken by the unrivalled Nanoil argan oil that most cosmetologists recommend. It looks really elegant but the key thing is it is genuine Moroccan argan oil with a huge antiaging potential. Nanoil can be used solo but feel free to add it to homemade antiaging treatments. It is gold-colored, non-greasy and fast-absorbed, having a beneficial effect on hair, skin or nails from the very first use. It is great to use on dry hair, for styling and taming unruly strands, and on aging, dry or easily-irritated complexion. This natural oil is a brilliant remedy!
You can buy it on www.nanoil.us and at some online beauty supply stores.
2. Moroccanoil Argan Oil: pure Moroccan argan oil for face, body, and hair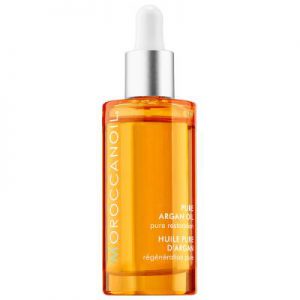 Another product is offered by the popular brand, Moroccanoil, which sells haircare products based on argan oil. It is pure argan oil which works well for hair, body and face because it doesn't contain other substances like silicones. It is lightweight, golden-colored and has a delicate aroma. It effectively moisturizes, nourishes and improves texture of skin and hair, as well as adds healthy shine. On top of that, Moroccanoil argan has strengthening and protective effects.
You can buy it on the official Moroccanoil site and at some online beauty supply stores.
3. Gold HairCare Argan Oil: natural, organic, vegan-friendly, paraben-free argan oil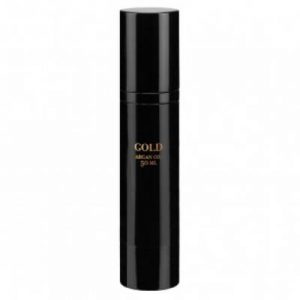 Another position in our roundup is taken by oil looking very… rich. Gold HairCare Professional Argan Oil is dedicated to hair but the pure formula means we can use it on the body skin too. This gold-colored, lightweight oil can be used on hair to make it more resilient, repair the ends and protect against heat styling damage. It is also a natural sunscreen which guarantees nourishment and smoothness. Too bad it is very pricey too!
You can buy it at some online shops.
4. Timeless Argan Oil: pure argan nut oil extracted using traditional cold-pressing method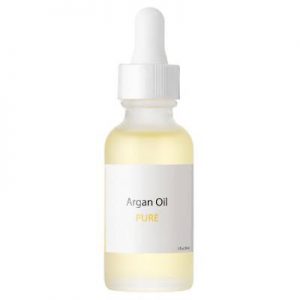 Argan oil by Timeless is another noteworthy product. It is exclusively pure argan oil abounding in vitamin E, unsaturated fatty acids and natural antioxidants. Therefore, it is a good choice for any skin type, yet works best for dry and aging complexion. Timeless Argan Oil nourishes, allows regeneration and prevents loss of precious moisture. It also delays face wrinkles and brings back resilience to hair. Only 2 or 3 drops applied in the morning and evening are enough to make it work.
You can buy it at many online shops and at some physical stores.
5. Satin Naturel Argan Oil: cold-pressed, organic, vegan-friendly argan oil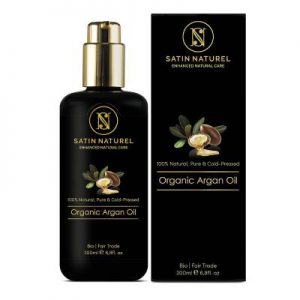 Another argan oil comes from Satin Naturel which is famous for top-quality natural beauty products. Unfortunately, quite expensive products. Nevertheless, we can't say anything bad about their quality: the brand sells eco-friendly cosmetics free from parabens, silicones, synthetic aromas or microplastic. Satin Naturel Argan Oil can be used on skin, hair, and nails. It delivers essential vitamins and delays premature aging, preserving youth, shine and elasticity. The oil moisturizes the complexion and leaves it soft without the greasy feel. Regular application is a must, though.
You can buy it through the official Timeless webpage and at some beauty supply stores.
Usage of argan oil
Once you get a suitable argan oil, you're ready to get some nature into your beauty routine. What is the best way to do it? The regular application of argan oil is the priority to get dream effects. It is recommended to use it at least once a day on the skin, and with every hair washing.
Argan oil alone is a great multi-tasker so feel free to use it instead of a hair conditioner or face cream. Nevertheless, you can also mix it with other oils, for example castor oil to create a perfect face cleansing blend. The way of using argan oil is totally up to you.