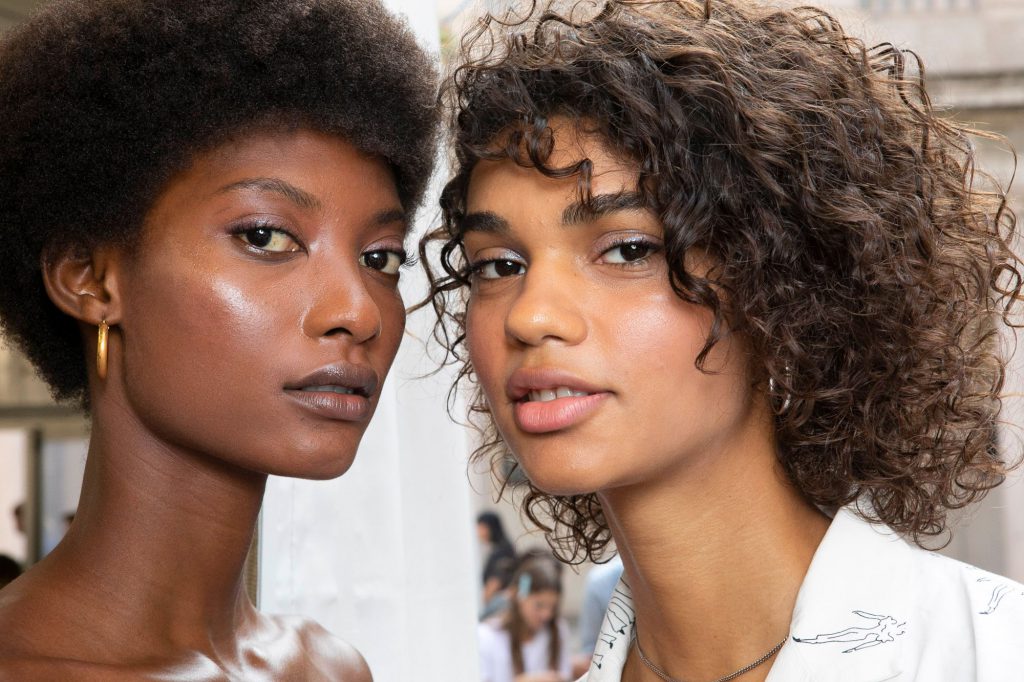 For many long years, castor oil has been recognized as one of the most popular vegetable oils known for getting to grips with special beauty-related tasks. No wonder why now almost every woman has a bottle of this miraculous substance at home. After all, this oil proven to strengthen the hair, prevent thinning, promote hair growth and – on top of that – castor oil also aids in conditioning problematic skin, e.g. acne-prone skin that can be finally cleansed deeply. Surprisingly, not all castor oils produce the same effects! This means that if you care for achieving the desired results, you must select the best castor oil from all the castor oils available. To make this task easier for you, here is the list of TOP 5 castor oils that you should take into consideration while shopping for your next vegetable oil.
If you haven't heard about castor oil yet, or if you haven't got a chance to check how it works on your hair and skin, it's high time to catch up on castor oil benefits. This is one of the most commonly used cosmetic vegetable oil with the longest tradition and surprising effects on skin and hair. It's a good thing to learn more about it to find out which castor oil is the best.
The cosmetic use of castor oil
The tradition of implementing castor oil into the hair and skin routine goes several generations back. Our mothers and grandmothers were already well-accustomed with numerous benefits that castor oil has on the hair and skin. For example, back then, it was a common thing for women to rub castor oil into the scalp to get the hair growing faster.
Today we know more proven benefits and uses of castor oil. This fatty acid is made from precious substances that have many positive effects not only on the hair but also on the entire body. What substances are so extraordinary, yet so universal? Castor oil contains ricinoleic acid having a proven antibacterial effect (note: castor oil happens to be the only known source of ricinoleic acid), omega acids, vitamin A and E. This is exactly why castor oil works so incredibly well when it comes to conditioning hair, including lashes and brows, as well as face skin. Another positive thing to mention is that castor oil can be applied solo as an all-natural beauty product, but it can be also combined with other substances, such as vegetable oils (e.g. OCM blends) or used as one of constituents used in creating DIY cosmetics.
What are hair care benefits of castor oil?
When it comes to hair care, castor oil is able to produce stunning results mainly because it reinforces hair bulbs, making them stronger day by day. Regularly applied to the scalp, castor oil deals with a few tasks, meaning that it:
promotes hair growth in a measurable way.
stops the hair from thinning.
intensifies the color by making hair darker and more shiny.
balances the scalp's pH.
eliminates various problems such as dandruff.
It's worth realizing that hair – even though being shorter and carrying out a different set of functions – also creates a kind of natural frame for the eyes, and castor oil applied to eyelashes and eyebrows can bring out almost the same positive effects as a regular serum. This means that castor oil is able to strengthen, add more body, boost shine and promote growth of lashes and brows.
What are skin care benefits of castor oil?
Few know that castor oil has numerous applications in skin care. For example, this natural substance serves acne-prone, oily and problematic skin types incredibly well because it:
cleanses and detoxifies skin.
effectively removes even waterproof makeup.
maintains healthy skin and balanced pH.
deals with excess sebum.
reduces acne and other similar skin concerns.
TOP 5 CASTOR OILS
Obviously, it's a good thing to know which castor oil to choose. Only then will you be able to enjoy all the benefits offered by this natural substance. If you're now wondering which product should you pick, keep in mind that the best castor oils are the ones listed below. Choosing one of them, you can take high quality and clear results for granted.
1. Castor oil, Nanoil
Size: 50 ml (1.69 oz)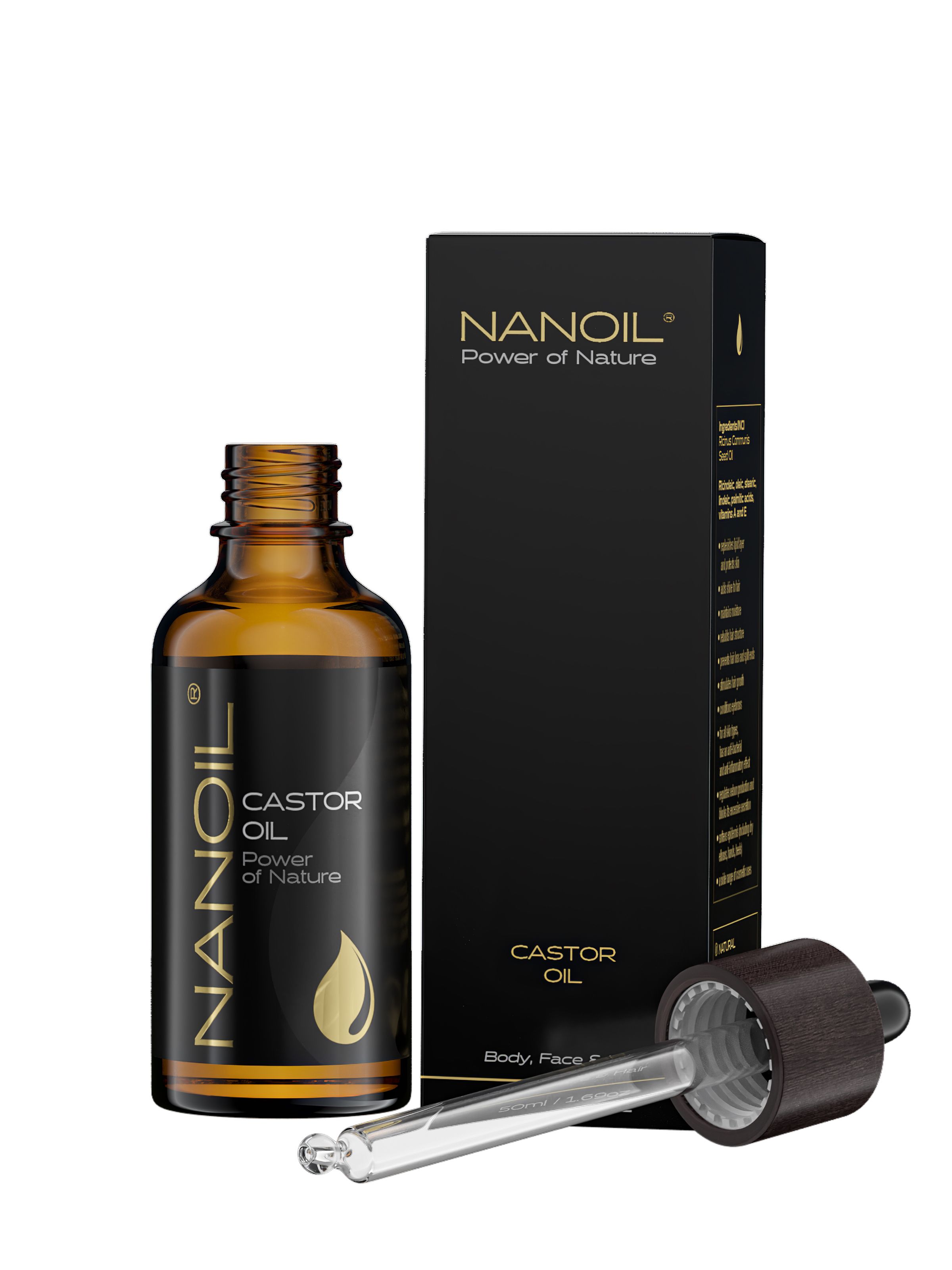 Undoubtedly, this is the best one among all castor oils available currently on the market. Castor oil from Nanoil is cold-pressed, unrefined and extracted only from the highest quality seeds, which is exactly why every drop of this oil brims with maximum nourishing substances. Furthermore, Nanoil castor oil can be applied to hair as well as face skin, eyebrows, eyelashes and even fingernails. And it can be used safely on the entire body because it doesn't contain any artificial additives, meaning that Nanoil offers 100% organic castor oil.
Recognized and recommended by experts because of being a natural and do-it-all product, it's also widely-known and appreciated by women all around the world for being able to demonstrate incredibly high effectiveness. Only Nanoil castor oil is so good at making hair stronger, speeding up the hair growth process and adding more body to the shafts. Additionally, this natural substance launched by Nanoil brand cleanses, balances and conditions skin to help it become more and more beautiful day by day.
Want to learn more? Read the article on castor oil from Nanoil describing more positive features of this beauty product.
2. Castor oil, Satin Naturel
Size: 200 ml (6.76 oz)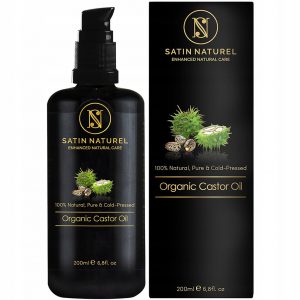 The top three castor oils is closed by the product from Satin Naturel, which is a 100% unrefined oil extracted from Indian Ricinus communis. This is a fairly thick product having a subtle aroma, and therefore it should work fine for those who are already accustomed with applying heavier vegetable oils. Apart from serving its purpose as an eyebrow, eyelash and brittle nail conditioner, it works wonders when used in the form of a hair oil.
There are three ways of applying this oil. Firstly, as a scalp mask which aims to nourish and strengthen the follicles. Secondly, as a hair mask (to be used on wet hair as an oil-and-aloe hair blend) to make the hair stronger, fuller-looking and more shiny. Thirdly, as a hair end serum to deliver damage protection. Can you apply Satin Naturel castor oil to skin? Perhaps you can but this use isn't recommended.
3. Castor oil, Kreyol Essence
Size: 100 ml (3.38 oz)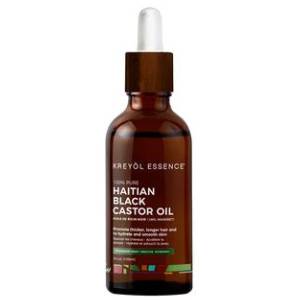 The full name of Kreyol Essence castor oil is Haitian Black Castor Oil. It's extracted from the same plant as the above-mentioned oils, whose seeds are pressed first and then boiled. Is the black castor oil really black? The origin of this name remains unknown because this oil's color is fairly typical: ranging from pale yellow to gold-and-brown.
What is black castor oil from Kreyol Essence recommended for? It's said to be an all-purpose cosmetic because some time ago it was used as a remedy for high fever, pain and wounds. When it comes to its application in skin and hair care, this product doesn't stand out much from other oils included in this mini-ranking. To clarify, this oil makes hair stronger and promotes its growth, conditions eyebrows and eyelashes, leaves skin smooth, soft and glowing.
4. Castor oil, Pura D'or
Size: 118 ml (3.99 oz)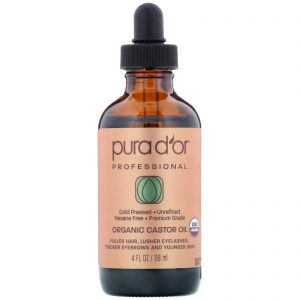 Another quite popular castor oil is this cold-pressed oil offered by Pura D'or. The glass bottle always comes with a dropper. The consistency (thick) and color (yellow) are two qualities that make it different from the majority cosmetic castor oils. You can blend Escopa castor oil with water or other vegetable oils, you can use it solo or as an additive to regular beauty products you use daily.
Pura D'or castor oil delivers protection and maintains hydration. When applied to skin, it leaves it softer and stimulates its self-healing processes. When it comes to hair, this oil delivers similar effects to a hair growth conditioner as well as a good oil for hair repair. Being recognized as universal, this oil can be applied to lashes and brows too.
5. Castor oil, Naissance
Size: 250 ml (8.45 oz)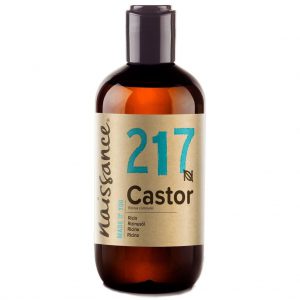 Another interesting offering to mention is castor oil launched by Naissance. Although its composition is also dominated by cold-pressed castor oil, it wasn't granted Ecocert certification, just for example like Nanoil castor oil. Additionally, Lanthome castor oil is slightly thicker, meaning that using it on a day-to-day basis requires a little bit more patience. Still, it also contains plenty of precious fatty acids, vitamins and minerals.
Naissance castor oil can be used as a natural replacement for eyebrow and eyelash growth serum. What's interesting, the producer recommends applying this oil to the hair in order to win faster-growing hair, make it thicker and prevent thinning. When it comes to the directions for use, the producer says that this castor oil should be used in the form of a scalp massage oil (2-3 drops per session) and a conditioner to improve brittle nails. Using the applicator, you can easily put it on to lashes and eyebrows. This means that castor oil from Lanthome may not serve its purpose in skin care. Apart from that, this may suggest that its scope of working is less versatile, focusing only on dealing with a defined number of problems.