There is more and more being said about the benefits of skin care based on natural ingredients. No wonder why we are more willing to reach for coconut oil instead of a cream. Is this a good change? What properties does coconut oil have? How will it work for a sensitive skin?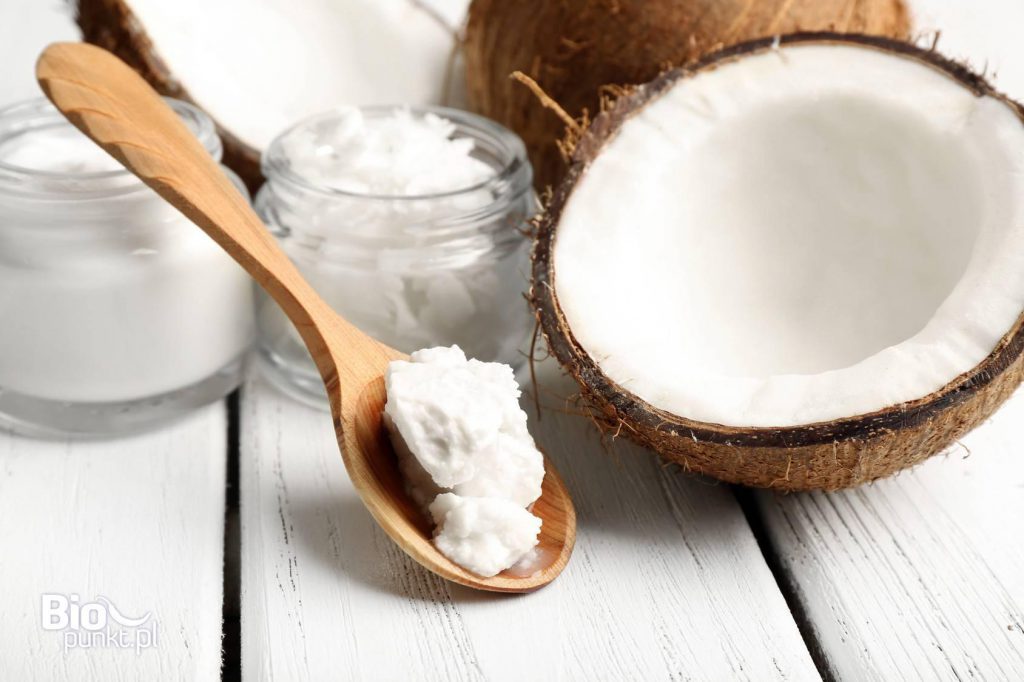 The most important principle when it comes to day-to-day care says: 'moisturise'. Our skin must have the proper level of hydration in order to maintain its good condition. Therefore, we reach for moisturizing creams, which mostly consist of 80% of water. If we are to provide the skin with moisture, first of all, we must supply it with water. This is not quite a good solution because the water itself is not able to moisturize the skin. As soon as it was delivered, it will evaporate quickly if we do not prevent it on time.
The best way to maintain hydration is to use cosmetics with emollients, which create an occlusive layer on the skin aimed to prevent water loss. A good cream should, therefore, have natural oils or silicones, although these are slightly less safe for our skin. We can also use oils instead of a cream. Is this a good solution?
The most recommended oil for body care (including the face) is natural coconut oil. It contains valuable saturated fatty acids – lauric and caprylic. Both of these ingredients have bactericidal and antifungal properties, which is why coconut oil neutralizes all microorganisms found on the skin. However, it does not damage the natural protective layer of the skin. Replacing your regular cream with coconut oil brings visible changes.
How does coconut oil work for the skin?
Prevents skin dehydrating (effect – lack of dry skin patches).
Evens out the skin colour and minimizes discolourations.
Soothes irritations, increases elasticity and shine.
However, there is still one question unanswered. Can coconut oil be used instead of a cream for a longer period of time? Apparently, it is a myth that coconut oil moisturises! The substance is not able to moisturise the skin directly, however, it can bring relief to irritations. Therefore, it is advisable to continue using a good cream with humectants, for instance, hyaluronic acid. In this case, coconut oil can be used as an additional support and protection for sensitive skin, prone to dehydration.