Wearing false lashes is comfy. You save time and look flawless all the time. There are things, though, that you can never do to your falsies, especially within 48 hours after the procedure.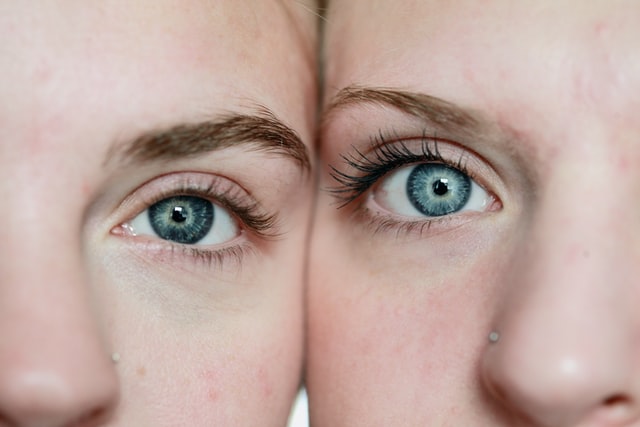 How to magic a sensual look up? The one that lasts long and doesn't end up with mascara clumps. Some of you advise on getting a high-quality, pricey mascara. False lashes' fans encourage to wear falsies. Eyelash extensions have their benefits yet there are some limitations.
Applying fake lashes is a thing because cluster or individual lashes give a stunning eye frame. The effect lasts for a few weeks – every false lash is attached to a natural one and they fall out together. Before it happens, you enjoy constantly defined, full and long eyelashes, which must be the biggest benefit of this cosmetic treatment. Still, if eyelash extensions had no downsides, more women would go for it.
The cons of fake eyelashes include the price and the poor condition of natural hairs that extensions cause. Sometimes, false lashes' wearers face up to irritations or disturbed eyelash growth after taking falsies off.
To reduce the risk of harm and reinforce fragile lashes (weighed down by falsies), you should think of getting a lash-enhancing serum. Highly-rated and best eyelash serums are made up of natural and simple ingredients, enriched by growth-stimulating substances and equipped with a thin brush. They don't dissolve the adhesive so you can freely apply the serum while wearing falsies (which may get useless after the serum enhances the best features of your natural eyelashes).
The thing that women complain about is the forty-eight hours after putting falsies on. That's the time of limitations because lots of things could spoil the effects of a several-hour application. In reality, it's the biggest downside of eyelash extensions.
How to upkeep fake lashes?
The first day is the worst cause you must keep the falsies from getting wet (forget about face wash) and mustn't touch them. Combing is possible if you use a proper comb and do it gently. Within 48 h after the treatment, you can't go to the swimming pool, sauna or solarium. You'd better avoid the sources of warmth and moisture e.g. places where there's lots of steam.