Does your hair lose body quickly? It's a fact that the hair type largely depends on genes but the products we use for hair care or styling matter too. Even if your hair is thin, you can still have a gorgeous and voluminous style! There's a simple remedy: choose a volumizing spray from Nanoil!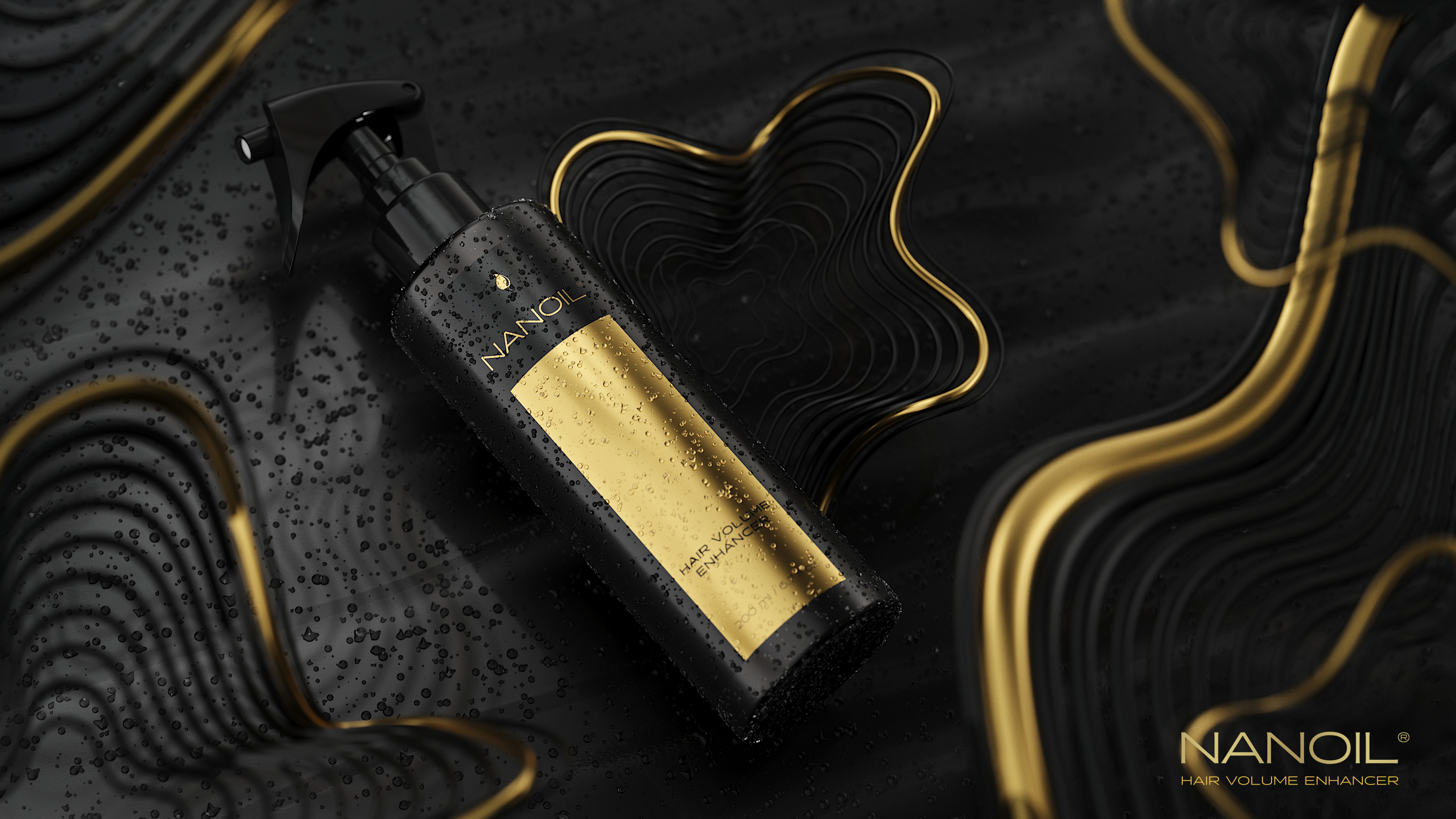 Nanoil Hair Volume Enhancer – terrific styling primer
Nanoil Hair Volume Enhancer is a styling primer for all hair types, thick or fine, greasy, and hair that loses body fast. You don't need any other pre-stylers if you use Nanoil. It will deeply nourish your tresses. It works instantly by lifting the roots and delivering amazing body and fullness. Your lovely look will last all day!
Nanoil's root lifter: what ingredients is it made from?
Did you see other root lifters that would be so high in nutritional and beautifying ingredients? Neither did we! Nanoil Hair Volume Enhancer surpasses the competitors. Check out the components:
Keratin – fibrillar protein which has the ability to repair the hair, but also lifts the hair roots and heightens the gloss. It is a powerful strengthening ingredient which adds body.
Panthenol – the well-known pro-vitamin B5 which holds water molecules in hair, moisturizes as well as delivers incredible shine and smoothness.
Wheat proteins – precious nutrients which brilliantly guard and reinforce the strands.
Vitamin B3 – a beneficial humectant which makes sure hair is perfectly moisturized; maintains good condition of hair stem and promotes healthy growth.
Vitamin E – called vitamin of youth; an antioxidant with antiaging effect.
Nanoil's root lifter – application tips
This root lifter is very easy to use and you can apply it using many different ways (after washing, on damp hair, before putting on rollers, on dry hair too). You can effortlessly build the volume thanks to a superb applicator which evenly sprays the product all over the hair. Plus it lasts long; 3 or 4 doses are enough for single use. Get down to it – spray Nanoil on, comb out the tresses and take hold of a dryer – style the way you like. For extra body you can bend your head while blow-drying! Nanoil Hair Volume Enhancer lifts the roots, instantly delivers volume and leaves strands glossy and soft. Say goodbye to awful flat hair once and for all!
Nanoil Hair Volume Enhancer – a best-selling root lifter for hair!
Stellar volume that lasts all day and lovely, naturally-looking hair.
Weightless texture which doesn't overload hair or make it greasy.
Nanoil Hair Volume Enhancer is the only pre-styler which contains wheat proteins, vitamin B3 (niacin), keratin, vitamin E and panthenol (provitamin B5).
Gorgeous shine, smoothness and deeply moisturized hair.
Protective shield from external conditions, mechanical damage, toxins in the air.
Easy use and a very low price for such wonderful effects!

Do you feel like trying out this easy and quick remedy for maximum hair volume? Add Nanoil Hair Volume Enhancer to your daily styling routine. Reach for a stellar primer recommended by consumers but also professionals from the hair-care field! You can order it with fast home delivery on www.nanoil.us