Long, thick and curled. Those can be your eyelashes. You just need to try Majestic Volume Mascara and you will instantly gain self-confidence and the powerful look. Your friends will be jealous of your beautiful, healthy and nourished lashes.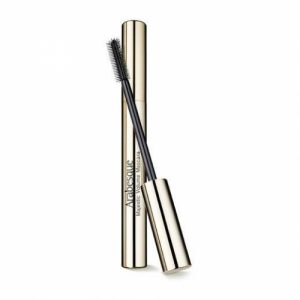 Majestic Volume Mascara can change every make-up. It will make hooded eyes bigger and look more expressive. Thanks to this cosmetic lashes will become thicker and longer and their volume doubled. Black pigments contained in the product darken natural colour of lashes, emphasis eyes frame and give an amazing effects. Additionally, lashes are nourished and conditioned. Majestic Volume Mascara consists of provitamin B5 and almond oil extract. Cosmetic makes lashes more elastic, smooth and glossy. Thanks to this mascara you will create both day and evening make-up.
Precise applicator of Majestic Volume Mascara helps with covering even the smallest lashes. Brush has two types of bristle: shorter for application of mascara and longer for brushing and stylisation of lashes. How can you perform eye make-up with Majestic Volume Mascara? First, cover lower eyelashes. Use for it shorter bristle of the applicator. Then paint the upper lashes. Cover them with the cosmetic by using shorter bristle and then comb with the longer ones. Thanks to this make-up technique you will be able to reach even the shortest lashes on the outward and inward corners of the eyes.
Majestic Volume Mascara has a reflective phial. Its capacity is 7 ml/0.24 oz. and it lasts for several months. The edge of the bottle and the brush should be cleansed and disinfected once in a while, so that use of mascara was pleasurable and safe.